FRIDAY, MAY 25, 2018
7:30PM - MIDNIGHT
 
Join us for our fourth annual Spring Party fundraiser at BrooklynWorks at 159 in South Slope that will include a marathon of performances featuring artists we've loved working with over the past five years and new artists we're excited to welcome into our community!
This year's Spring Party will help raise money for our teen writing and performance project, Collective Storytelling: Obsessions. Teens, in collaboration with professional artists, are developing an original performance piece based on the theme of obsessions. Final performances take place the weekend of Friday, June 1 in Brooklyn!
We'll also have a raffle with some great prizes, and more to be announced!
BrooklynWorks at 159
159 20th Street
Brooklyn, NY 11232
TICKET options:
GENERAL ADMISSION:
$12 ADV / $15 DOORS
PURCHASE TICKETS


Club cc memberships:
$40 / 1 person
$75 / 2 people

club cc memberships offer unlimited
access to our events for 1 year...plus more!

learn more here


Can't make it?
consider making a donation

donate here
FEATURING
AJ Sharp | dance
Alyssa Natale | dance
Bridget Cronin | dance
Chieh Hsiung | dance
Dorothy Nunez | dance
Gallagher's Guest House | music
Hailey Kemp | dance
Jiyon Song | dance
Justin BowenArrow | dance
Kodi Milburn | music
Pretty Polly | music
Tingting Zhou | dance
Plus, a special performance from the four teens
who have created an original devised piece OBSESSIONS,
as part of our Collective Storytelling project.
ARTIST BIOS
AJ SHARP, originally from Garden City, Michigan, is a dancer, dance teacher and director of SHARP Dance Co. in NYC. She is a graduate of Oakland University with a BFA in dance. AJ has had the pleasure of working with artists such as Alexandra Beller, The Creators Collective, Cora Dance, The Equus Projects, Doug Varone and Dancers, The Physical Plant, Tamika Daniels, Take Root Dance, and The Median Movement. She was chosen for Doug Varone's Choreography Intensive in 2015, where she was mentored by Varone and presented a new work at 92Y. AJ is excited to continue teaching, performing, and creating in NYC.
ALYSSA NATALE is a dancer, choreographer, and teacher with a B.A. in Dance from Stockton University. During her time at Stockton, she worked with dance artists such as Andrea Miller (Gallim Dance) and Germaul Barnes as well as writer/lyricist/composer David Reiser. Her work has been presented in the Young Choreographer Series at Stockton University's "A Concert of Dance", which features the work of nationally and internationally recognized choreographers, as well as at the Koresh Artist Showcase and the ETC. Performance Series in Philadelphia. She has also choreographed several shows produced by the Stockton University Theater Department. Currently, she is a faculty member at a studio in southern New Jersey and teaches master classes throughout the state.
BRIDGET CRONIN grew up in Liverpool, NY where she received her dance training from Linda Facciponte at the Dance Arts Center and Movement Studies. She has a Bachelor of Fine Arts from University of Massachusetts where she performed works by Merce Cunningham, Ohad Naharin, Camille A. Brown, Monica Bill Barnes, and Janis Brenner and was a UMass Amherst Chancellor's Talent Award recipient. She has presented her choreography at Gowanus Arts, Ailey Citigroup Theater, the TaDa! Theater, Tank NYC, Triskelion Arts, the Liberty Hall Museum, in Sleepy Hollow, NY as part of the Riverdale Artists Workshop, and as a guest artist at UMass Amherst in December of 2015. Bridget has performed with New York based companies Mazzini Dance Collective, Reject Dance Theater Ballaro Dance, Aimee Plauche, the Equus Projects and Gallim Dance, in collaboration with Marta Minujín and Frieze NYC 2016. Bridget currently dances for Heath in Progress, Nicole Colbert and Beth Soll and is on scholarship at the Taylor School.
CHIEH HSIUNG, graduated from the National Taiwan University Of Physical Education and Sport with a major in Modern Dance/Choreography and minor in Ballet/Folk Dance/Ballroom Dance/Street Dance. Originally from Taiwan, Chieh moved to New York City 4 years ago. She is a contemporary dancer who is currently honing her ballet technique at Ballet Arts. In addition to performing, Chieh has presented her choreography all across NYC. In 2017, Chieh was invited to perform in the 92Y Harkness Dance Center Big Mouth Asian Choreographer Festival, in 2016, choreographed as part of the Fish Leng 2016 World Tour at Lincoln Center, and in 2015, presented work as part of Breaking Glass: The Emerging Female Choreographers Project, which won the audience favorite award.
DOROTHY NUNEZ is a queer female dance artist and maker. She's originally from New Orleans, LA and currently resides in Brooklyn, NY. In 2016, she received a BFA in Dance from The University of the Arts under the direction of Donna Faye Burchfield. She has performed with ingercooper|dancers as well as works by Jesse Zaritt, Netta Yerushalmy, Sidra Bell, Katie Swords-Thurman and Teddy Tedholm. As an emerging dancer/maker, she is currently making and researching solo work which has been shown in Brooklyn, NY and Philadelphia, PA. In the fall of 2017, she was a part of Cultivating Leadership in Dance program at Pentacle. Most recently, she is an artist in residence at the OU Gallery in Vancouver Island, Canada beginning December 2018.
GALLAGHER'S GUEST HOUSE is a 3 piece rock n roll outfit from Asbury Park, NJ. With shades of hard rock, punk, alternative, disco, jazz, funk, psychedelic and shoegaze, theirs is a sound that bites you on the lip when it kisses you. Live performances are highlighted by improvisational musical segments, sometimes segueing from one song to another and stuff. For The Guest House, there is only one mantra - We is Band.
HAILEY KEMP
Born and raised in the D.C., Maryland, and Virginia Metropolitan area, Hailey Brynne Kemp is a contemporary dancer and choreographer. Her rigorous background in ballet and competition jazz dance, included hip-hop, tap, pointe work, as well as improvisational practices. Hailey went to school at Eugene Lang College: The New School for Liberal Arts in New York City, looking for a non-traditional setting, interested in composition and modern dance. At Lang college she focused on somatic and postmodern dance, while learning about the postmodern traditions and forms, as well as creating her own works. Hailey has worked with various choreographers including Reggie Wilson, Sarah Michelson, Rebecca Stenn, Neil Greenberg, Sally Silvers, Ivy Baldwin, Jeanine Durning, and Joanna Kotze. Her first produced work Mermaid Pose, created with partner Olivia Porter, premiered in May 2015 at New York Live Arts, and her senior thesis work Black Hole Dance//You Can't Practice This Shit, performed April 2016, was made after an intensive with Ralph Lemon. Hailey graduated in June of 2016, with a bachelor of Arts with a concentration in dance and is looking to make her own work and perform. She loves being a part of the process, and like a true aries can never be left out of the spotlight. She currently dances with The Rogue, At The Brink Dance Theatre and makes her own work.
Her new piece "To Stay// Danny Boy and the Three-Headed Hecate" will premiere April 2018.
JIYON SONG is a performer, choreographer and improviser based in Queens NY. She graduated from the University of the Arts in Philadelphia, where she developed her personal physical vocabulary. Song performed in works by Jesse Zaritt, Nora Gibson, Sidra Bell and Andrea Miller. Song She has organized several collaborative exhibitions including (dis)Comfort Women and Self-Ness at Levitt Foyer in Philadelphia PA and premiered two duets, Embodying Memory (2016) and Absent Presence (2017). In October 2018, Song started to retrace refugee's path through movements in her solo work Leave/Live which has been presented at the several venues and dance festivals including the Ailey Citigroup Theater and Davenport Theater in NYC. Song also created and presented an experimental group piece Different But Together (2018) at Movement Research's Open Performance Night.
JUSTIN BOWEN is a dancer and a cartoonist with a passion for music. His art is heavily influenced by the music he listens to. With dance, he tries to give the sounds of the music a visual form. With his drawings, he tries to match the music with an image that best fits the tone of the song. Justin is currently on his way to figuring out how to bring the two art forms together.
KODI LYNN MILBURN is a folk singer/songwriter based in Brooklyn!
PRETTY POLLY
Experimental visual/performance artists and musicians, Sarah & Liz are the semi-satan worshipping duo that make up Pretty Polly. Fueled by the traditions of folklore and with a punk-folk-feminist sound, they tell tales of the loss of innocence; the power of the female mind, body, and spirit; and fucking shit up. Not suitable for all audiences, viewer discretion is (UN)advised.
TINGTING ZHOU got her MFA in Dance at Case Western Reserve University on a full scholarship.
She performed the works Burana and Now or Never with De Kiss Moves Dance Company from Netherlands in Guangdong Modern Dance Festival, and in the US, she has performed works by Mark Morris, Larry Keigwin and Pascal Rioult.
Tingting's works have been presented around the US and China, including Only Through Two performed in New York, Fierce Flame and Concrete Jungle presented in Cleveland, Black & Gold presented in Philadelphia, Evolving presented in Altoona, and her solos Time Passerby and Fly performed in Beijing.
SATURDAY, MAY 13, 2017
SALZY BAR
506 5th Ave
Brooklyn, NY 11215
oUR third annual Spring fundraiser FEATURING A MARATHON OF PERFORMANCES & VISUAL ART
featuring:
Ayanna Dookie | comedy
Brooke Arnold | comedy
Dani Mari | projections
Dominique Boyer | music
Don Lisy | visual art
Dwight Remington | music
Emily Lobsenz | film
Gallagher's Guest House | music
Georgia Gavran & Jonathan Doherty | dance
Gina Montalto | dance
Harrison Lipton | music
Julie Kottakis | comedy
Kory Schulz | live visual art
Seth Zakula | comedy
SHIFT Dance Collective | dance
Suku Dance Lab | dance
Taylor Argenbright | dance
Woody Poulard | music + projections
Artwork created live at ev•o•lu•tion from:
Angelica DeRosa | Ilaria Bochicchio | Sarah Parea Kane
Plus live art from Kory Schulz throughout the event!
RAFFLE!
Our raffle will include great items including two tickets to Sylvan Esso with VIP Tent Access at the BRIC Celebrate Brooklyn! Festival this summer!
($300 value)
THANK YOU!
To NYC Artist Coalition for joining us to bring information about how members of the arts and culture community in NYC can advocate for informal and affordable community spaces in NYC, and to Salzy for hosting our Spring Party!
ARTIST BIOS
DANI MARI will be creating visuals for her set with Dwight Remington & for other artists involved in this event. She is the founder of Female Frequency, a music collective dedicated to empowering women & girls in the music industry. She created an album made entirely by women with co-founders I Am Snow Angel & Claire London, Madame Gandhi, Ryat and many other female producers & engineers. Dani Mari is also the founder of Brookladelphia, a collective that curates events that encourage creativity, collaboration & community in multiple cities.
DON LISY was born and raised in Cleveland, Ohio and creates his art as if revolting against the Midwest sensibilities that dominate the critical and popular mindsets of his hometown. Don attended the Cleveland Institute of Art where he studied Printmaking and Painting. Don's work has been compared to the New York school of action painters however, Don's work is not derivative from any one school. Each of Don's works are created in one session. By immediately succumbing to the emotional energy that inspires his work, Don feels he is best able to represent that emotion if he can complete the work before the feeling dissipates. Each resulting work is more of a self portrait of an emotional event rather than an image concerned with aesthetics.

Don's first visit to New York City was in December 1993. Over the years he often returned to NYC for group exhibitions and also performances with his band. It was during a visit in 2001 that Don connected with New York on a new level which planted the seed that one day he must live there. In the spring of 2010, Don left family and friends in Cleveland and made the permanent move to Brooklyn where he continues to dedicate himself to his own personal artistic vision. Don's work has been exhibited across the United States and internationally in Germany, Italy and Spain.
DWIGHT REMINGTON
Experimental Dreamy Weirdo-Pop from the land of Brookladelphia.
Dani Mari (Dwight) danimarimusic.com
Josh Steingard (Remington) instagram.com/im.stein
EMILY LOBENSZ is an award winning writer-director whose work spans feature fiction and documentary films as well long-form series and interactive media. Emily has won many notable film festival accolades across the globe and her work has been featured by publications such as The New York Times, The Atlantic, Smithsonian Institute and selected for support by Tribeca Film Institute, Jerome Foundation, ITVS, Fulbright, NBC Talent and many international arts councils and television networks. Her studies in Literature, Fine Arts and Music at Amherst College sparked her interest in Film; after earning a Masters at Courtauld Institute of Art, London, she moved to Spain and delved into cinematography and production-design around Europe, the US and Latin America. Emily's fluent in Spanish, Basque and French, an elite triathlete and a cellist.
GALLAGHER'S GUEST HOUSE is a 3 piece rock n roll outfit from Asbury Park, NJ. With shades of hard rock, punk, alternative, disco, jazz, funk, psychedelic and shoegaze, theirs is a sound that bites you on the lip when it kisses you. Live performances are highlighted by improvisational musical segments, sometimes segueing from one song to another and stuff. For The Guest House, there is only one mantra - We is Band.
GEORGIA GAVRAN & JONATHAN DOHERTY
Georgia Gavran, a Wisconsin native, and Jonathan Doherty, a Western Massachusetts native, both graduated from The University of the Arts receiving their BFA in Dance Performance under the direction of Donna Faye Burchfield. Originally introduced at school, they later found each other in Brooklyn, NY, where the friendship blossomed into collaborators. Georgia, animated and sarcastic, and Jonathan, quirky and mercurial, found themselves generating complex and interwoven movements. Utilizing their abstract pairing, they exist in a whimsical and erratic realm. Georgia and Jonathan have shown work together around the New York area at venues such as Brooklyn Arts Exchange (BAX), Triskelion Arts, JACK, and The Tank.
GINA MONTALTO, a NJ native and New York City based dancer/choreographer began her training in classical ballet and later moved into contemporary modern styles at Rutgers University and the College of Morris, graduating with a BA and an AFA. Gina currently dances with Impact Movement Collective and Introspective Movement Project and freelance choreographs as well. Her work has been shown in Chen Dance Center's NewSteps New Choreographer's Series, Lost: Found, Movement in C's Appetizer, Fertile Ground, Dancers Unlimited Legacy 2 Showcase, Artists in Flight, Sans Limites Fall and Spring Seasons, The Moving Beauty Series, and Kodafe 2016 and 2017.
HARRISON LIPTON performs with Ian Bakerman, Noah Ross and Marco Gill. Stay tuned for the release of their debut EP soon!
KORY SCHULZ is a graphic designer and painter living in Manasquan, NJ. He studied Fine Art at Wagner College in Staten Island and has been honing his craft in recent years among the burgeoning Jersey Shore arts scene, creating marketing materials for local bands and businesses. In addition to his main medium of paint, he experiments with digital art, pixelation, cartoons, and typography.
SHIFT DANCE COLLECTIVE / GABRIELLA BRUNO
Gabriella Bruno is a dancer and choreographer from Northern California. Gabriella has studied all genres of dance, including tap, jazz, ballet, modern, hip-hop, contemporary, world dance, and musical theater. In 2014, she received her BFA in Dance Performance from Chapman University. Gabriella graduated Magna Cum Laude. In addition to running SHIFT and performing in other dance companies such as Suku Dance Lab, Abundance with Keomi Tarver, and Psychosomatic Dance, and Tap Overload, Gabriella works as a Teaching Artist and Art Therapy Coordinator in Brooklyn.
SETH ZAKULA is a standup comedian who lives in Brooklyn, NY. He has been performing regularly at various bars and clubs around the city and once a VFW Hall in Staten Island that gave him 60 whole dollars to perform! In his free time he enjoys reading, film, and writing short paragraphs about himself.
SUKU DANCE LAB is a Brooklyn based dance-theater company founded by Talia Moreta and Belinda Adam. We aim to create accessible and relatable performances rooted in dance and theater. Holding collaboration at the center of our process, Suku Dance Lab calls upon various dance lineages, elements of film, voice, poetry, and live music to establish a dynamic and nuanced lens through which to examine community - how human experiences can be deeply unique and simultaneously universal.
TAYLOR ARGENBRIGHT is a dancer from Orlando, Florida. After earning a Master's of Education at the University of Florida, she moved back to Orlando and began dancing with DG's Afro-Latin Dance Project and AHHA Dance. With these companies she performed at Creative City Project Orlando, the Fringe Festival, and National Dance Day. In 2016, Taylor became a registered yoga teacher, and works to integrate her yoga practice with dance. She believes that movement is most satisfying when incorporating the body, mind, and spirit. She moved to New York in late 2016 to expand her knowledge of Afro-Cuban, modern, and improvisational dance, and to further her exploration of combining different movement styles.
WOODY POULARD aka Grinch is a musician and visual artist living and working in New York City. He specializes in audio-reactive visual installations and performances, complimented by lifelong instrumental prowess, including saxophone and percussion.

Grinch also runs his own independent electronic music label named Grinch Productions, which concentrates on deep, dark, cinematic, and suspenseful broken beat. Visually, he creates an atmosphere that begins very abstract and spacey but evolves into a futuristic and hypnotizing scenery.

In the summer of 2014, after taking a 3 day projection mapping workshop in Brooklyn with projection mapping guru CHiKA, he performed his first live audio-visual projection mapping performance within the same borough in the fall. Since then he has recently traveled as far as Belgrade, Serbia to perform with two of the artist signed to his record label.

His inspiration is taken from visual works by Clayton Welham, Sam Williams, Monolake, and Ryoji Ikeda.
Saturday, APRIL 2, 2016
FREDDY'S BAR & BACKROOM
627 5th ave
brooklyn, ny 11215
OUR ANNUAL FUNDRAISER FEATURING A MARATHON
OF PERFORMANCES THROUGHOUT FREDDY'S BAR
featuring:
~ DANCE ~

Brandon PowErs
CEMA DANCE
EMILIEMILIEMILIEADIADIADI
KAKE DANCE CO.
krissy harris
LAURA POTROVIC
suku dance lab
~ MUSIC ~

ASHNI
ERIN SUZANNE JOHNSON
GALLAGHER'S GUEST HOUSE
HARRISON LIPTON

~ VISUAL ART ~

KELLI RYAN
MALOVERSE

Zoë

FREDERICK
plus!
A PREVIEW OF A SPECIAL COLLABORATION BETWEEN:

COMPOSER STEPHANIE SINGER + CHOREOGRAPHER JULIANA GARBER
Choreographer Juliana Garber and composer Stephanie Singer present an excerpt of an evening length collaboration to be presented by THE CREATORS COLLECTIVE in November 2016. The artists embark on an exploration of the architectural and spatial makeup of the New York City landscape. Exploring the psychological and physical impacts of occupying such spaces, the piece delves deep into the human psyche, exploring the interactions between body, space and memory.
ARTIST BIOS
ADI EYTAN + EMILIE HEDVALL
We are collaborators and good friends based in Brooklyn. Emelie came from Sweden and Adi came from Israel. Together we create independent performances inspired by movement. We performed together in venues such as IMAR Art Residency in Connecticut, Bushwick Open Studios, Glasshouse, The Cave/Leimay and have been part of a video installation in Old Stone Museum in Park Slope. We shared the stage in projects by the artists Thea Little, Sue Jeong Ka, Holly Mitchell and Maja Ho.
ASHNI is a singer, songwriter, pianist, dancer, poetry-lover, expert hugger and crier. The Mask EP is her first embrace and exploration of her sound. What started as a simple vocal and piano demo became an anchor in her transition to a musical path.

Her relationship with the stage began at age 7, with classical North Indian dance, Kathak, and western classical piano. Later, Ashni started to fall in love with the voices of jazz and soul - Ella Fitzgerald, Ray Charles, Billie Holiday - in contrast and equal reverence to the new artists of R&B, hip hop and neo-soul. Today, she is studying under talented jazz musicians, developing her craft, and learning wholeheartedly.

Ashni's music is heavy with soulful melodies and layered vocals. On Mask, she explores elements in both folk acoustic and electronic production found in alternative pop/R&B and trip hop. The EP features cello and tabla, as well as electronic percussion and textures. ashnimusic.com
BRANDON POWERS is a director + choreographer from New York City committed to new experiences blurring the lines between theatre, dance, and technology. In June, Brandon premiered his new immersive dance theatre experience, AND IT FELT LIKE A KISS, which explores how our on online lives fracture our offline identities (Dixon Place). Brandon is currently developing RIOT ANTIGONE, a new musical colliding the worlds of ancient Thebes and the Riot Grrrl Movement, with collaborators Jae Kim, Maggie-Kate Coleman, and Erato Kremmyda. Next up, he is is co-directing and choreographing THE ESSENTIAL ELLA MAYTHORNE, a new play about a student's experience with sexual violence infused with Britney Spears music, at Dixon Place on February 19th. He received a B.S. in Theatre from Northwestern University with a focus in directing and musical theatre choreography. BrandonRPowers.com
GALLAGHER'S GUEST HOUSE is a 4-piece Rock N' Roll band based out of Asbury Park, New Jersey that pulls from many genres of music bridging the gap between Rock and Electronic/Dance, ultimately creating a unique, energetic sound. You can always find a party at the Guest House.
HARRISON LIPTON is a vocalist, songwriter and producer from Easton, Connecticut, and began his performance career singing gospel music. He has collaborated with artists such as Mister Lies and Dayspired, infusing gospel with elements of electronic music and modern RnB.
JULIANA GARBER is a dancer, choreographer and video artist from Yorktown Heights, NY. She graduated from Oberlin College with a B.A. in dance, earning the Helen M. Ward Memorial Award for Excellence in Dance. While at Oberlin, she had the pleasure of dancing in works by Amy Miller and Robert Wesner, as well as in several student pieces. Her experience also includes collaboration with numerous composers, dancers and technical artists. She is currently dancing and making work in New York City. Her work has been shown at Livestream Public, Triskelion Arts, Movement Research, the Hudson Guild Theatre, South 4th Bar, Green Space and the Secret Theatre. julianagarber.com
KAKE DANCE recently founded by Katherine Mayo is a dance company indulging in both the artistic and expressive world of modern dance as well as the "dessert" dance of their YouTube series ...With Words. The mission of the company is to showcase its signature style of aggressive movement while complimenting the chosen music in a way that provokes an emotion that can be relatable among most people. As a form of communication, dance can be used for many purposes including a way to express commonalities between all humans throughout the world. KaKe Dance hopes to encompass this ideal in their work to make dance more accessible to all types of people. www.kakedance.org.
KELLI RYAN was born and raised in Baltimore, Maryland. She graduated from the Baltimore School for the Arts in 2003, majoring in Visual Arts. After a year off from school Kelli attended the School of Visual Arts in New York. She majored in illustration for 2 years before transferring to the San Francisco Art Institute. Longing to have a more visceral, interactive experience with her audience, Kelli's studies at the San Francisco Art Institute assisted her in transitioning from painting and 2-D art to performance art and music. She is currently taking Jazz vocal classes at Hunter College in New York and has performed in various musical venues and gallery spaces in San Francisco, New York, Paris, and Berlin. Today, Kelli's studio practice blends together both painting and music in hopes to blur the lines between artist/performer and audience. To find out more about Kelli Ryan please visit www.kelliryan.com
KRISSY HARRIS is a Brooklyn-based freelance dancer, dance-maker, and teacher. She created her dance collective, Krissy and the Works in October 2014 and has also been collaborating with the multi-talented Sarah Lass since 2014. Herinspirations currently include folk dancing and animal behavior, which she uses in combination with her dance training to investigate candid human moments and the complexity of different personalities.
Most recently, Krissy has presented work as part of NACHMO 2016 at Mark Morris Dance Center and The Actors Fund Arts Center (upcoming Feb. 26th!) and the Alchemical Theatre Laboratory as part of Heal Educate Empower Dance. She has also performed and shown work at the Built on Stilts Festival, Young Dancemakers Company 20th Anniversary Concert, Gibney Dance Center Agnes Varis Performing Arts Center (ShowDown), Triskelion Arts (WAX Works), Movement Research Open Performance and DUMBO Dance Festival. Krissy has danced in works for Chris Ferris and Dancers, Sukulyan D Entourage 's North American Tour, and will begin rehearsing for a project with Falcon Dance Company this March. She is also on faculty at Berest Dance Center in Long Island where she teaches contemporary, improvisation and hip-hop.
In 2014, she was a student at the Battery Dance Company (NY) Dancing to Connect Institute, a teaching artist program with a social activism and community-building platform. This program motivated her to continue explorations in choreography, dance and teaching from a similar platform of constant and generous sharing of movement and social consciousness.
LAURA POTROVIC, director, choreographer, performer, poet, philosopher, installation and movement artist. Doctoral student in Arts and Media: Theatre studies (University of Paris 3 – Sorbonne Nouvelle) and Literature, Performance and Cinema studies (Faculty of Philosophy, University of Zagreb). Founder of Somagram – experimental corpography lab and co-founder of Movement museum. Interested in experimental choreography, directing, performing, performance-based installation and philosophy of movement. Exploring the sphere of the singularity of performer's body, singular movement language, polymorphic and nonanthropomorphic body intelligence, moving body as choreopoietic system, relational anatomy, state of Becoming. Searching for both theoretical and practical language-with to explore and embody mentioned phenomena. Producing performances, performance-based installations, performance-based papers.
MALOVERSE is a mixed media artist, born and raised in the Bronx. Inspired by street art, abstract forms, and anime, many of his pieces are a strange blend of all three. Although he enjoys experimenting, his mediums of choice are ink, watercolor, and acrylic ink. Through the use of fluid lines and expressive colors, Maloverse aims to create a brand new visual space in the viewer's mind.
RACHEL HAGAN (CEMA dance) is a Brooklyn-based dancer and choreographer originally from Louisiana. As a recent graduate of New York University's Tisch School of the Arts, Rachel has had the opportunity to perform works by Mark Morris, Deborah Jowitt, James Sutton, Alonzo King, Annabelle Lopez Ochoa, and Amaury Lebrun. Tisch offered Rachel the invaluable experience of exploring her own movement and composition ideas while studying choreography, composition, and improvisation with Gus Solomans Jr., Sean Curran, Deborah Jowitt, Pamela Pietro, and Rosalind Newman. Prior to her time at NYU, Rachel graduated from Pittsburgh Ballet Theatre's High School Division where she had the privilege of training with Alan Obuzor, Dennis Marshall, Marjorie Grundvig, and Janet Popeleski. Rachel has additionally trained at programs with BalletX, Alonzo King LINES Ballet, American Ballet Theatre and most recently with choreographers Amaury Lebrun and Iratxe Ansa while studying abroad in Paris, France.
Rachel's choreography has been featured in New York at Dance NOW NYC's Raw Festival, NYU's Skirball Center for the Performing Arts, Judson Memorial Church, Gowanus Loft, the Center for Performance Research, Gowanus Art + Production, Ailey Citigroup, Triskelion Arts, and at Tisch's Fifth Floor Theater. CEMA dance completed their first tour in October of 2015 in New Orleans, LA where their newest work was shown at Venusian Gardens. Rachel and company members additionally taught master classes at NOCCA (New Orleans Center for Creative Arts). Rachel is excited to share CEMA dance and continue to grow as an artist alongside her collaborators. cema-dance.com
STEPHANIE SINGER is a composer / installation artist, running her own company BitterSuite who produce large scale one-to-one multi-sensory concerts. BitterSuite full-length concerts combine live music and choreographed sensory stimulations in smell / movement / taste to shift and affect the way people engage and listen to music. She is also a composer on the BMI musical theatre workshop developing an original adaptation of Delicatessen into a stage production. bittersuite.org.uk
SUKU DANCE LAB is a New York based contemporary dance company which primarily features works choreographed by Talia Moreta and Belinda Adam. We are interested in creating accessible, relatable work rooted in dance, exploring various concepts including culture, humor, theatre and more. Through the process of movement research and discovery, the founders find deeper insight to their identities. Their work aims to create juxtaposition between flaws in the daily human experience to the serious nature and depth associated with dancing as an art form. sukudancelab.com
ZOE FREDERICK is an SVA MFA Fine Arts candidate. She is a Brooklyn-based artist and has participated in residencies in New Mexico, Maine, and Brooklyn.
Zoë is presently working on a series called "Madonna Lactans." This series addresses objecthood: the photograph as object, the woman as object, the breast as object. Amateur prints of nude models developed by her paternal grandfather are altered by streams of cartoonish lactation cartoonishly and the texture of fabric, referencing the Virgin Mary's veil, the tablecloth, the curtain, the bedsheet. This, in turn, calls to mind the unpaid labor and handcrafts of women and the conventional roles women have been prescribed. This drudgery and objectification is transformed into the language of devotion and sanctity. zoefrederick.com
Saturday, March 14, 2015
Livestream Public
195 morgan ave
brooklyn, ny 11237
A pop-up exhibition and performance + FUNDRAISER
FOR WHEN I WAS SEVENTEEN
Visual Artists:
Hannah Emery
Liz Emirzian
Joseph A. W. Quintela
Performing Artists:
Ashni
Micayla Wynn
When I Was Seventeen Ensemble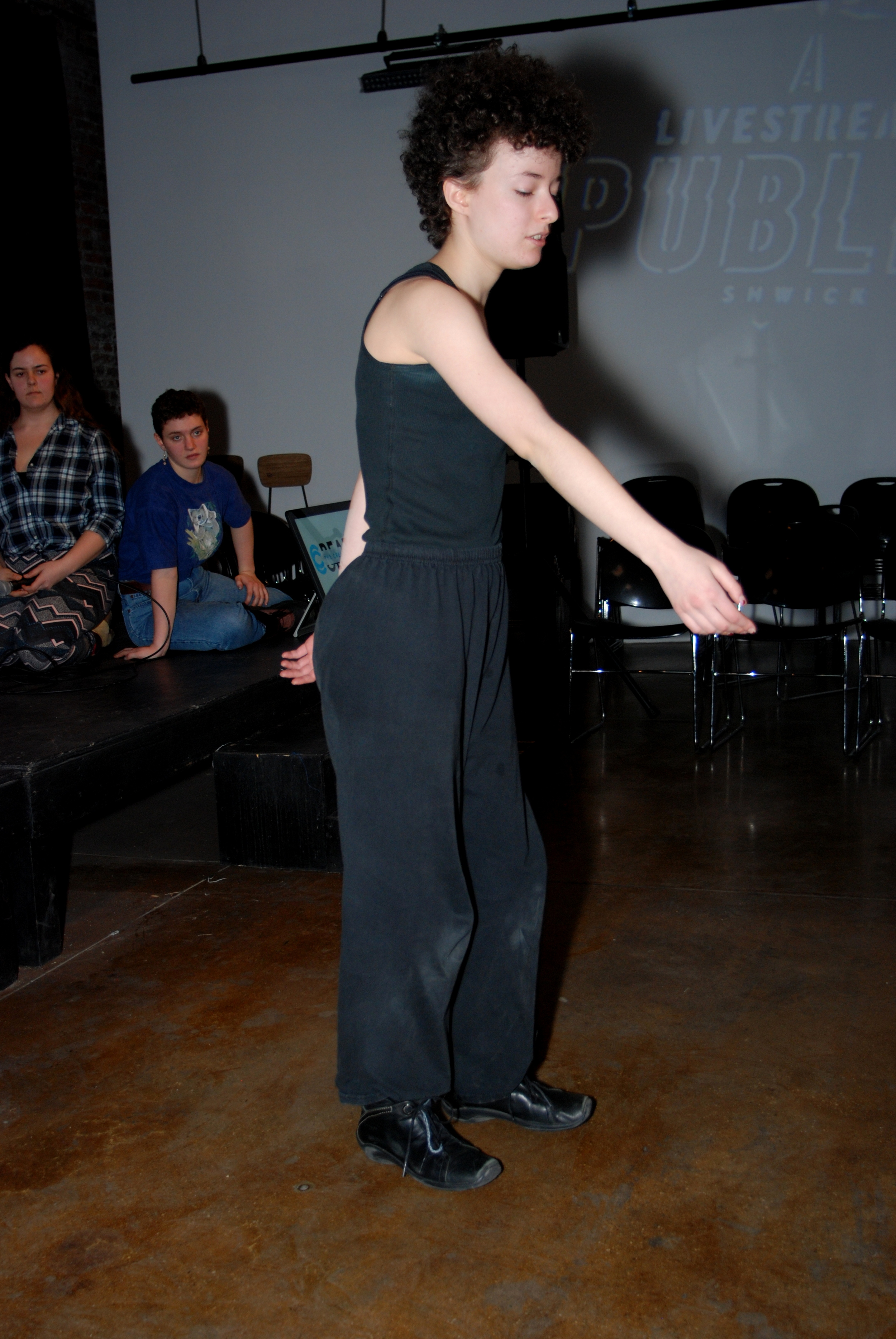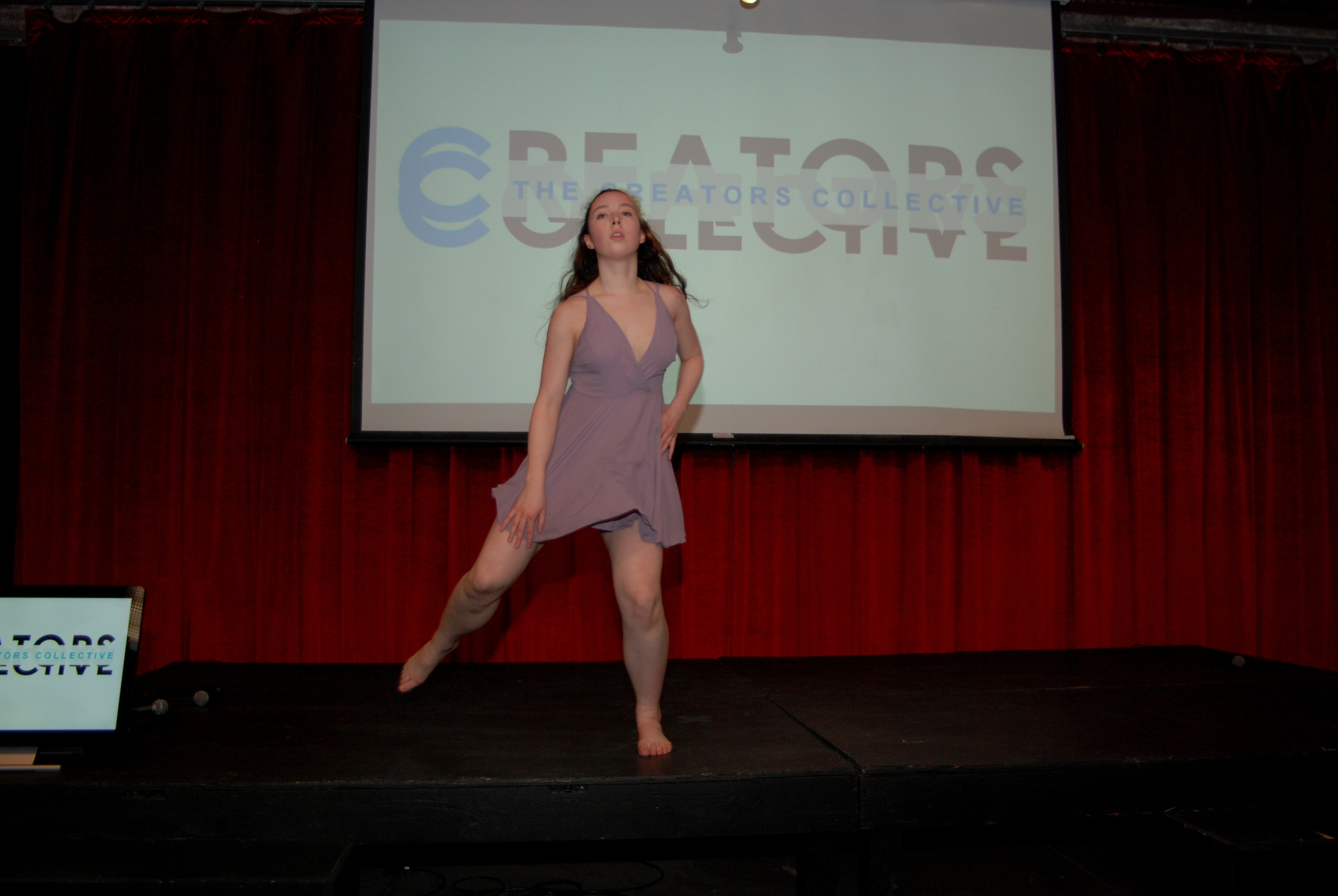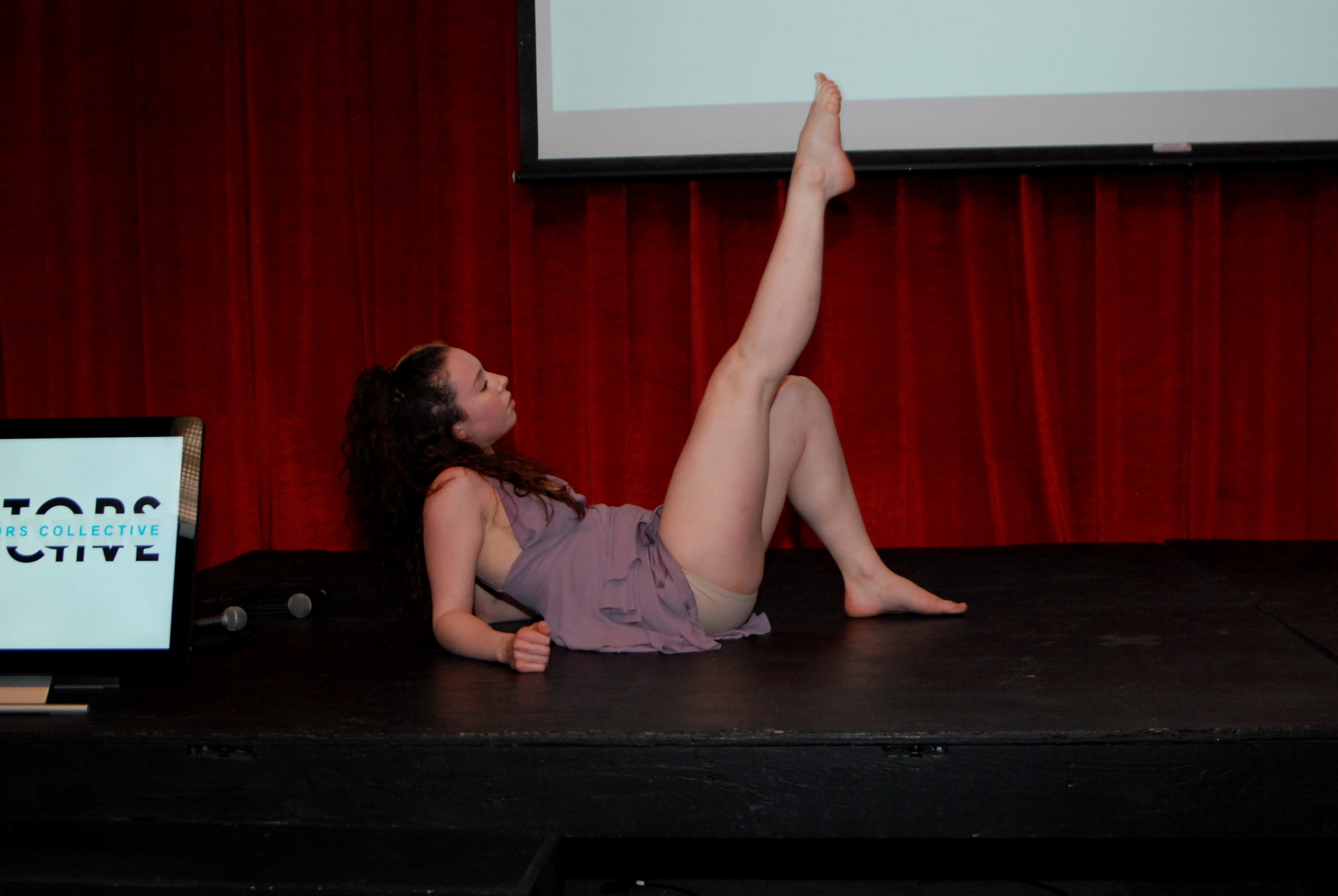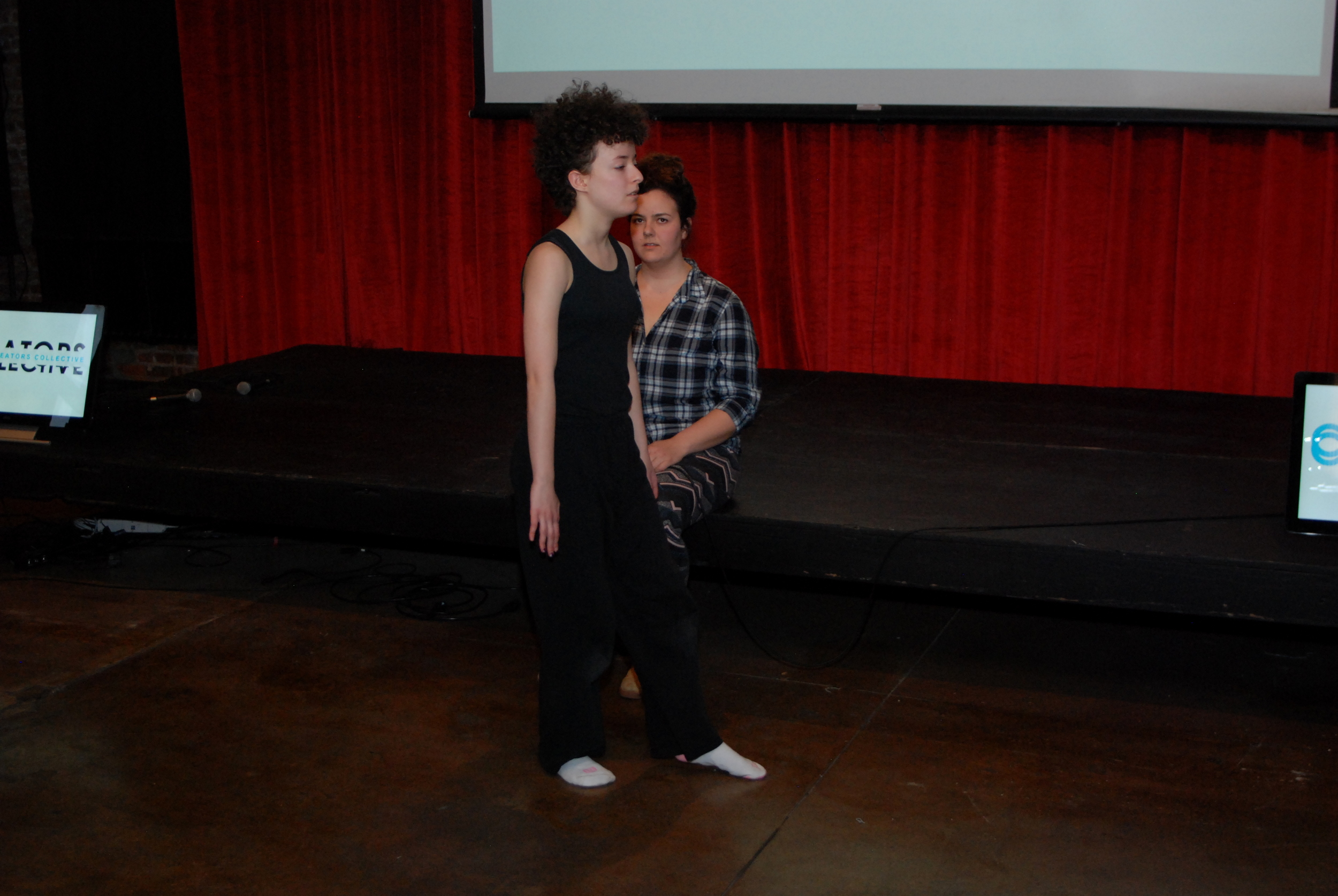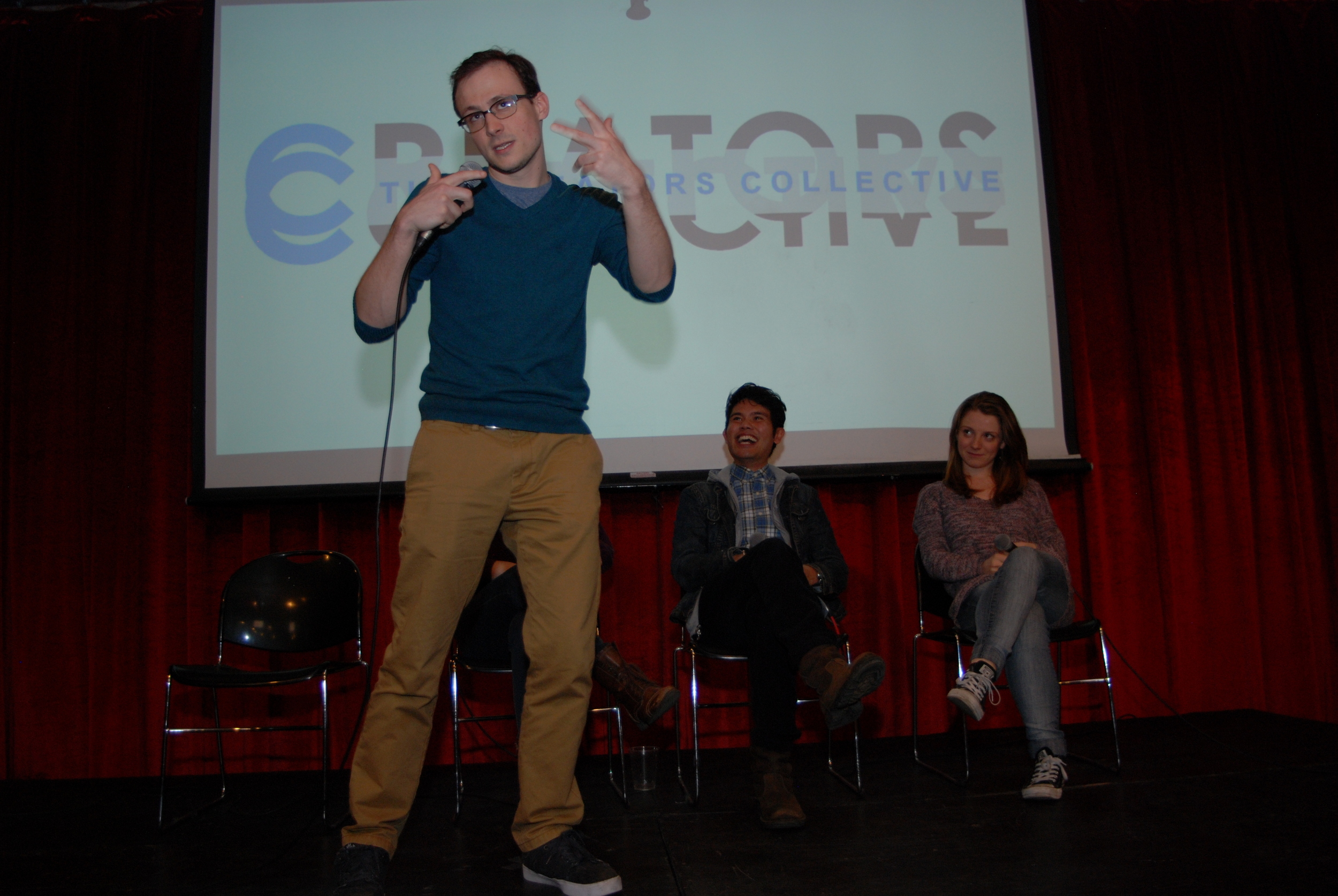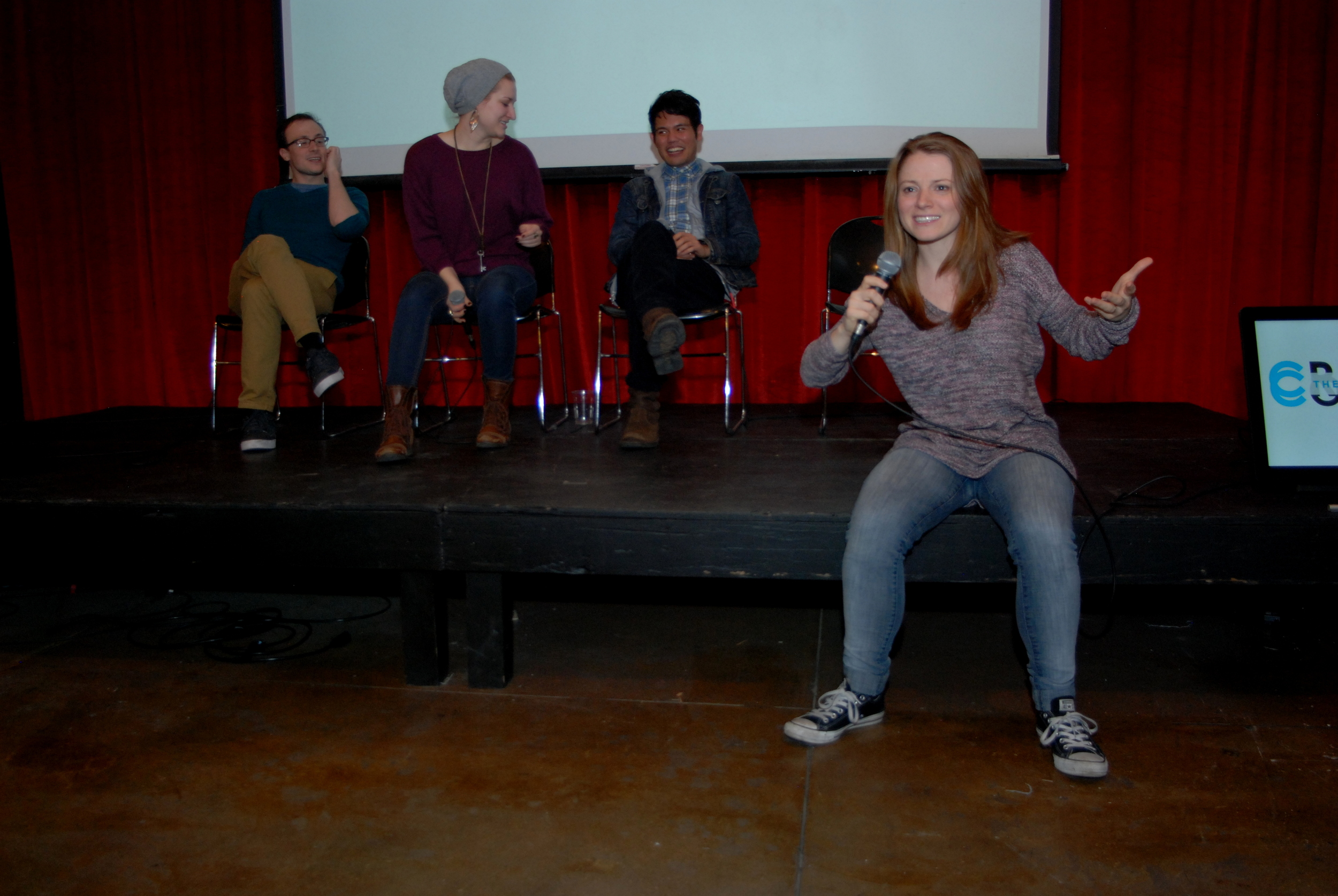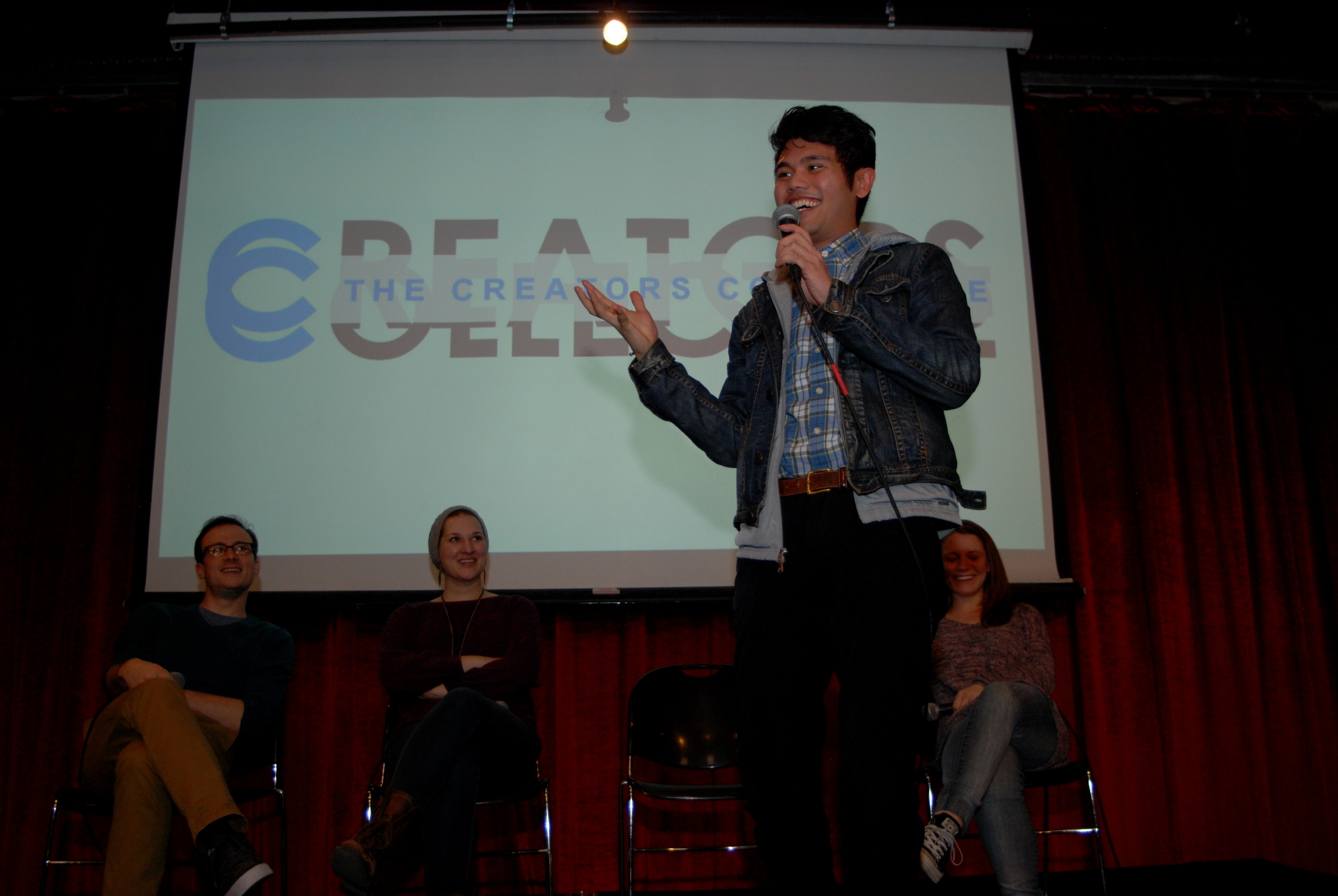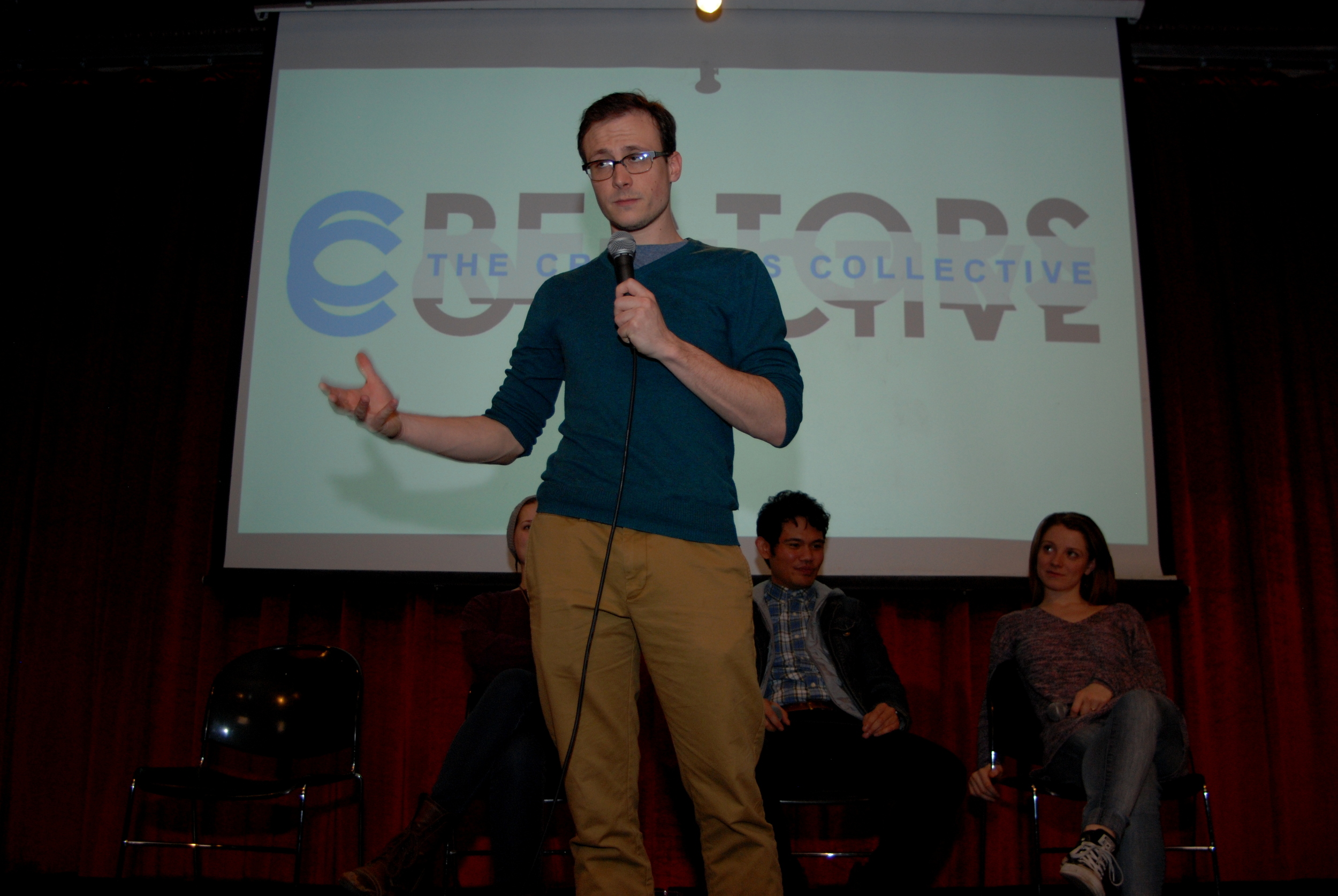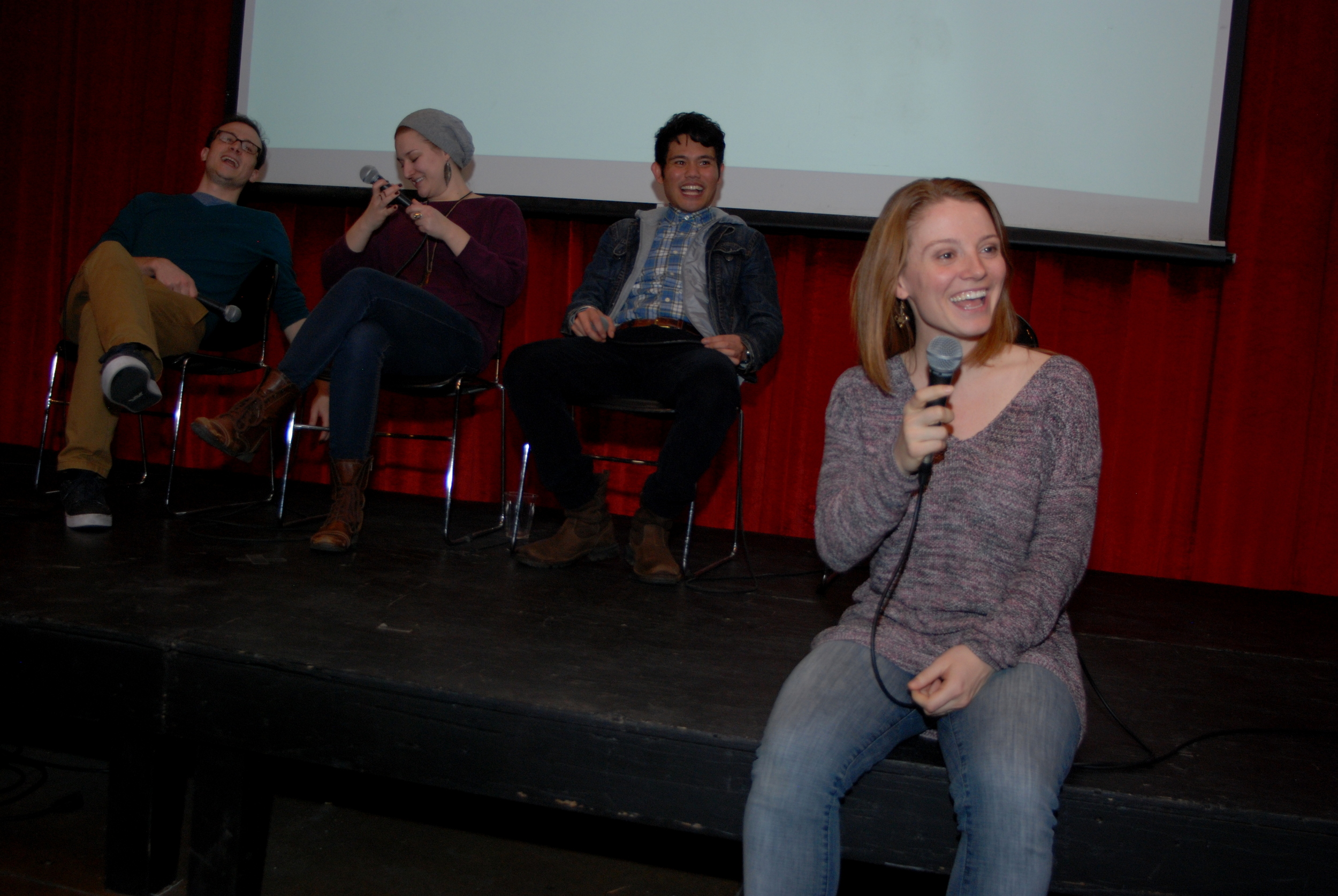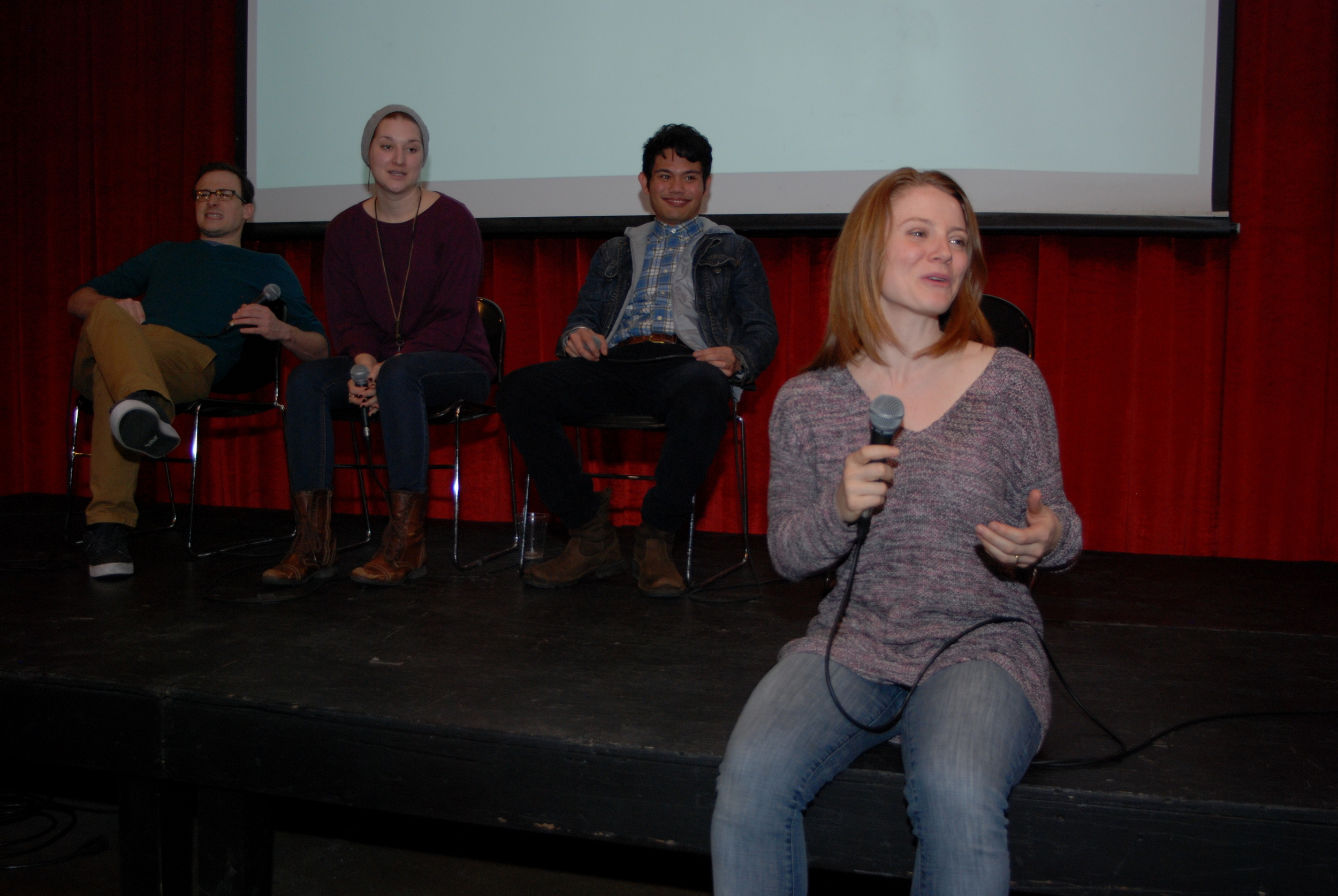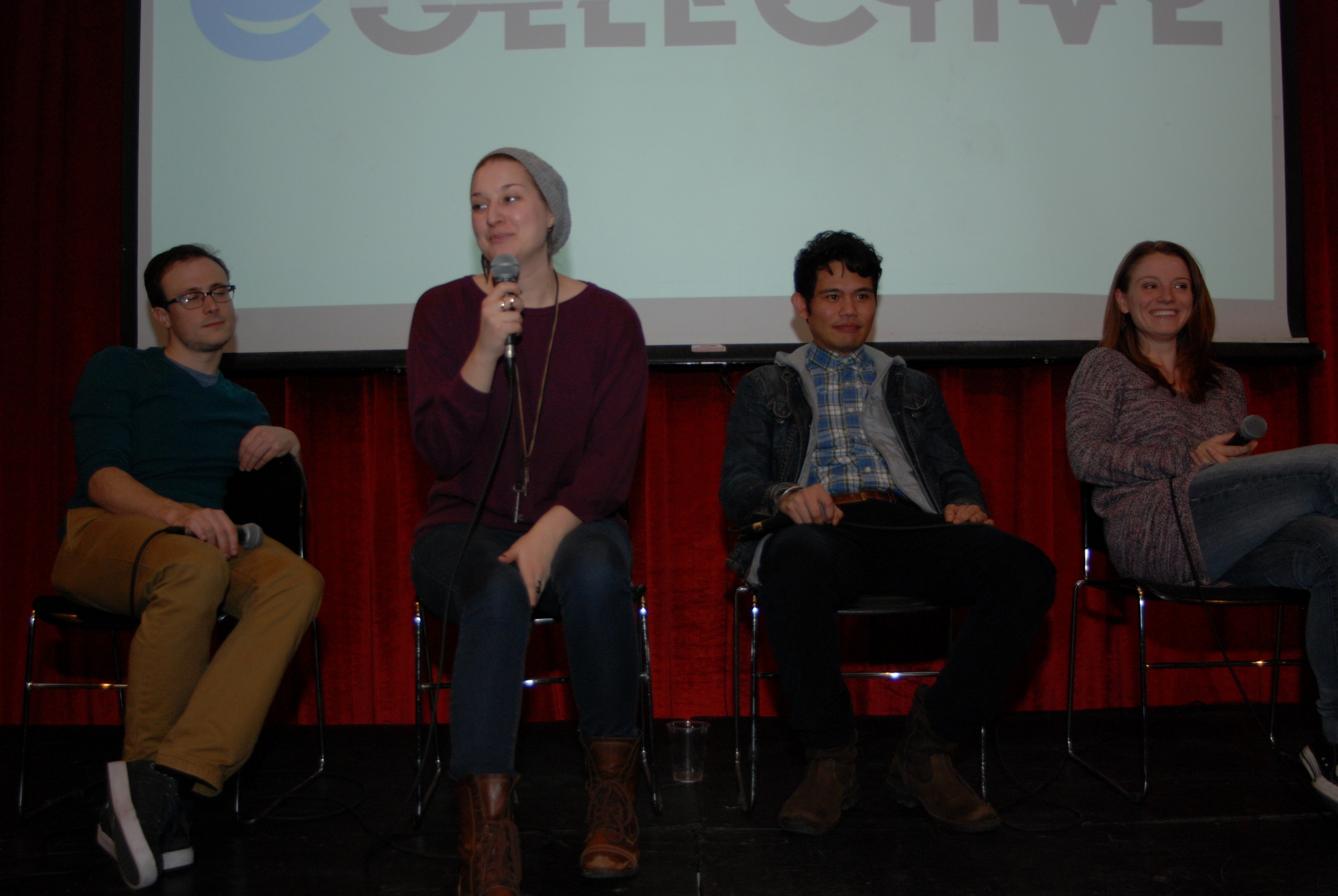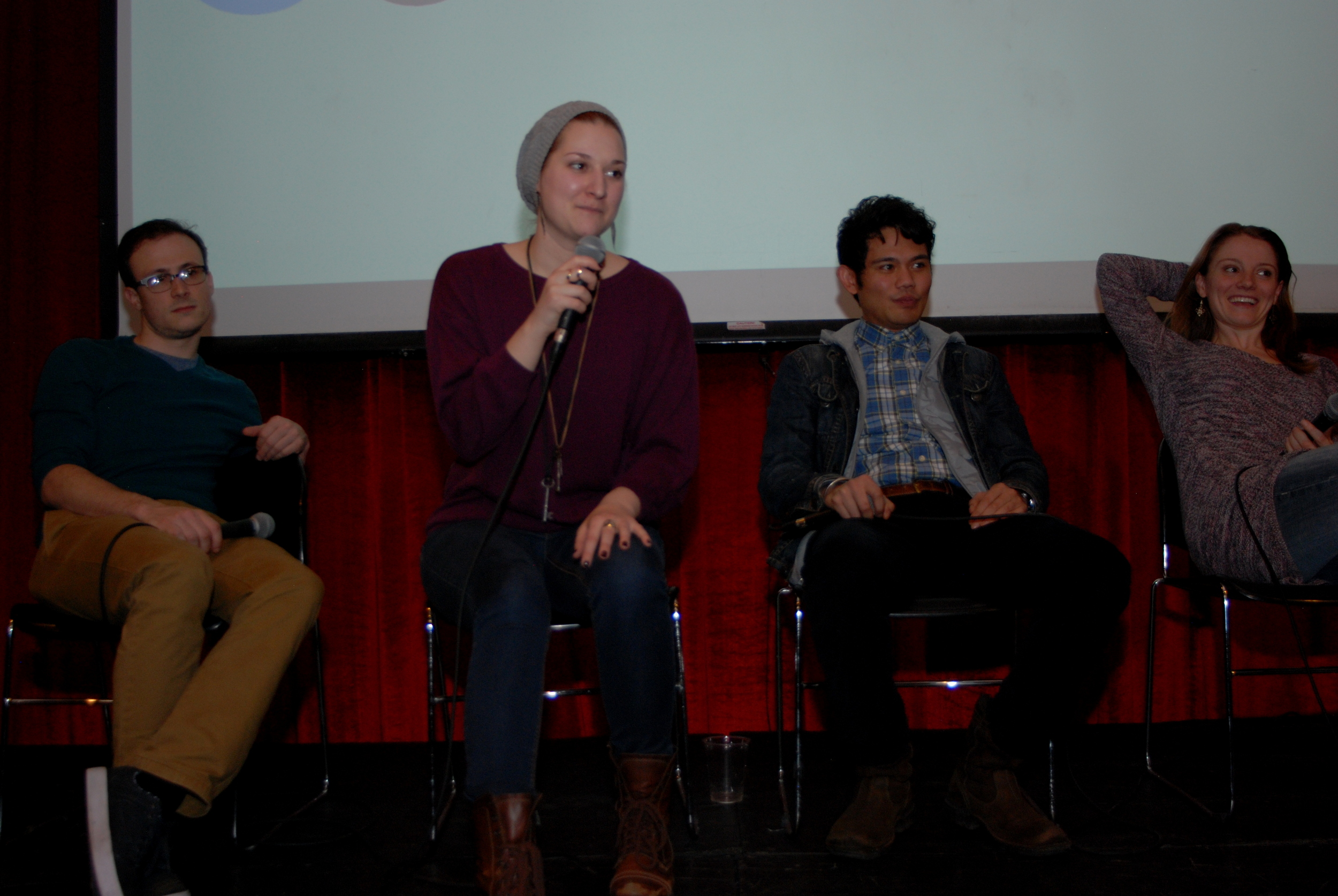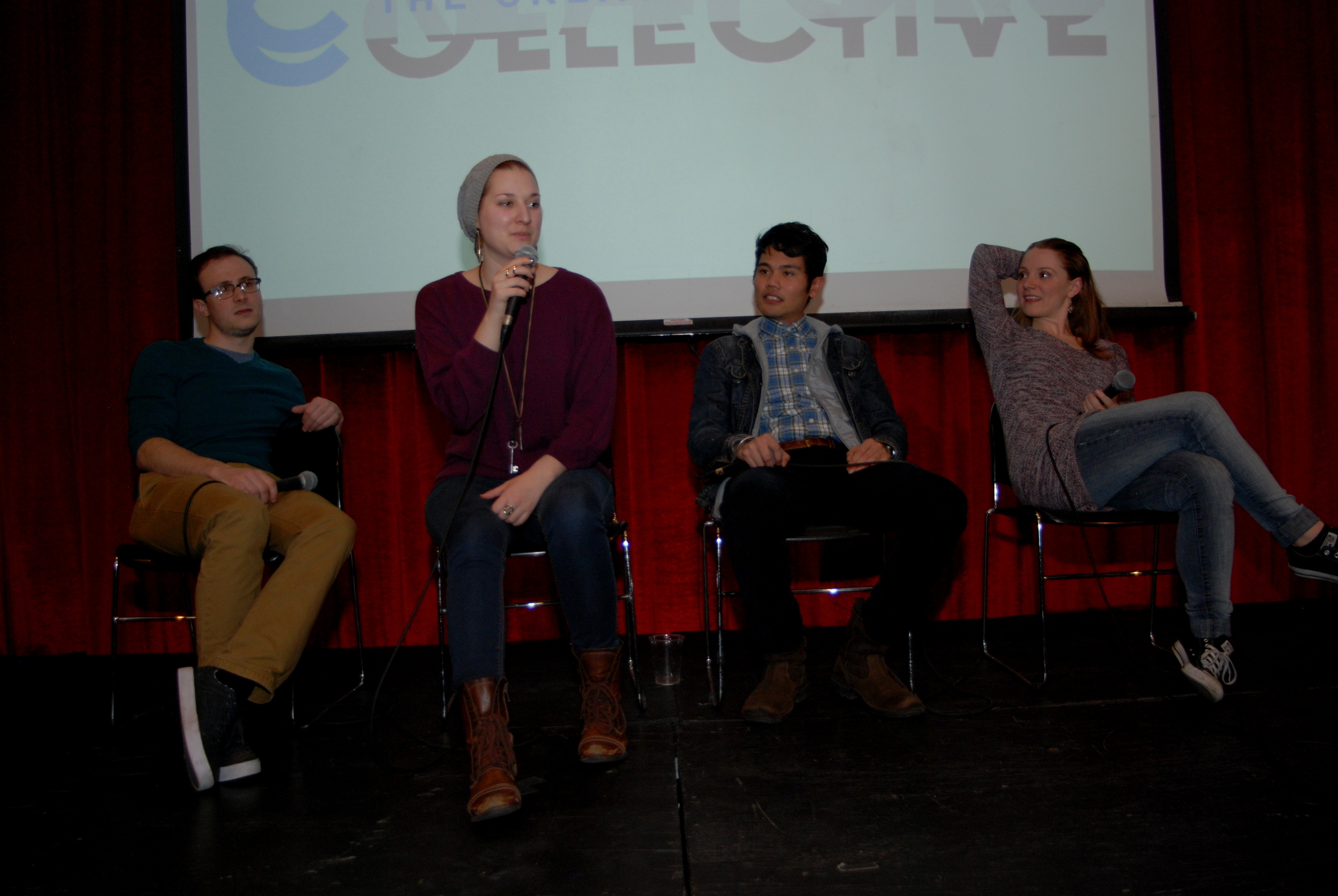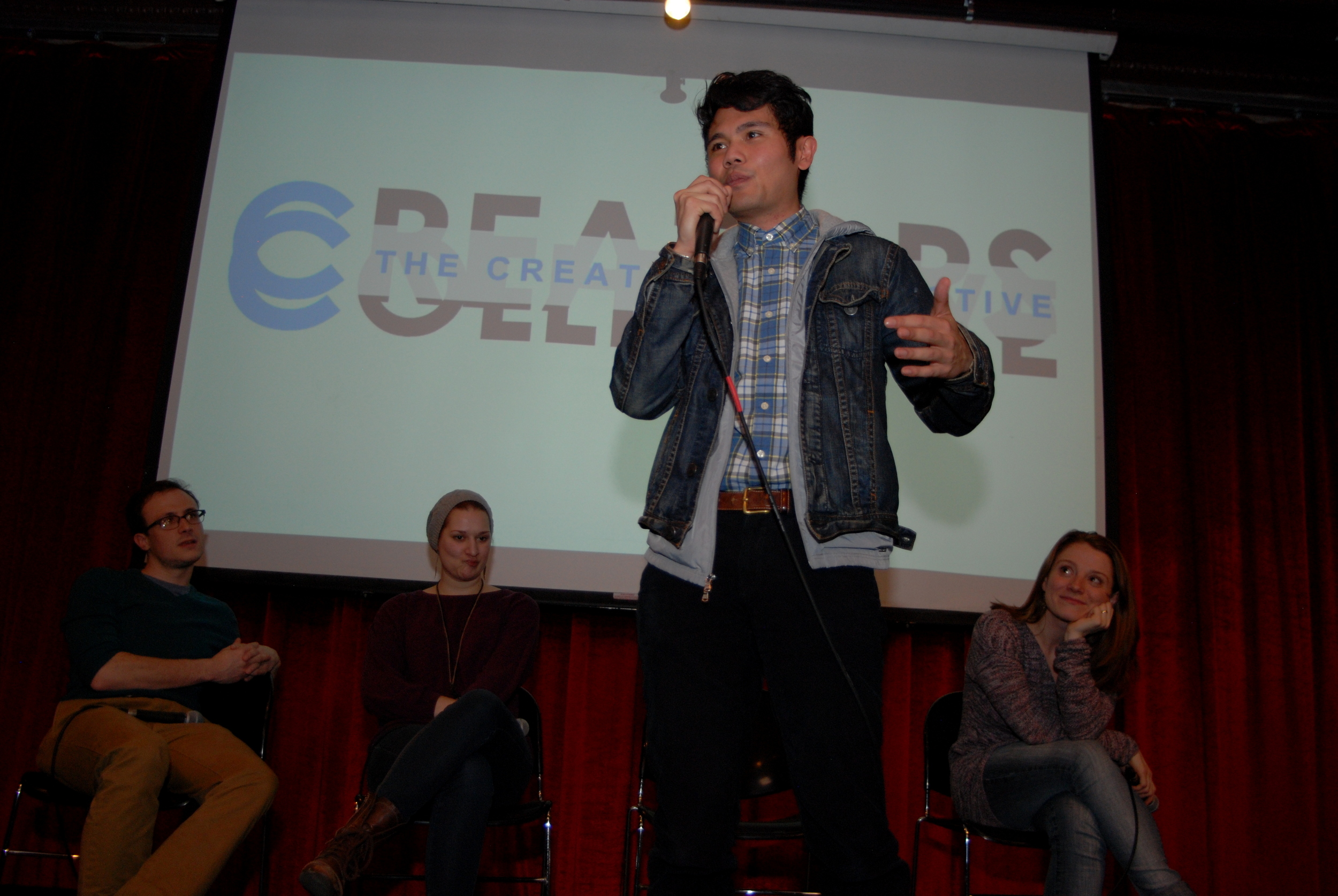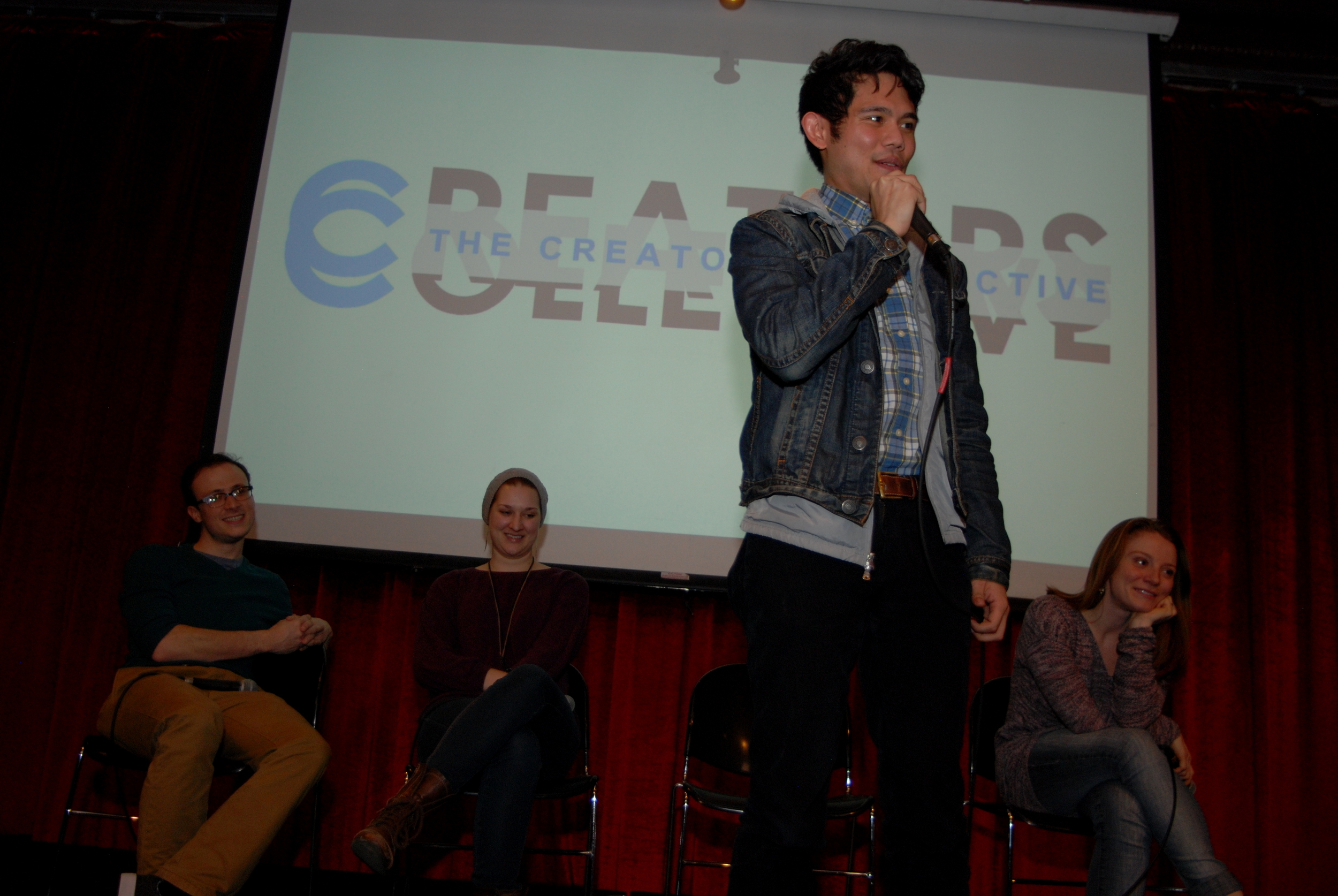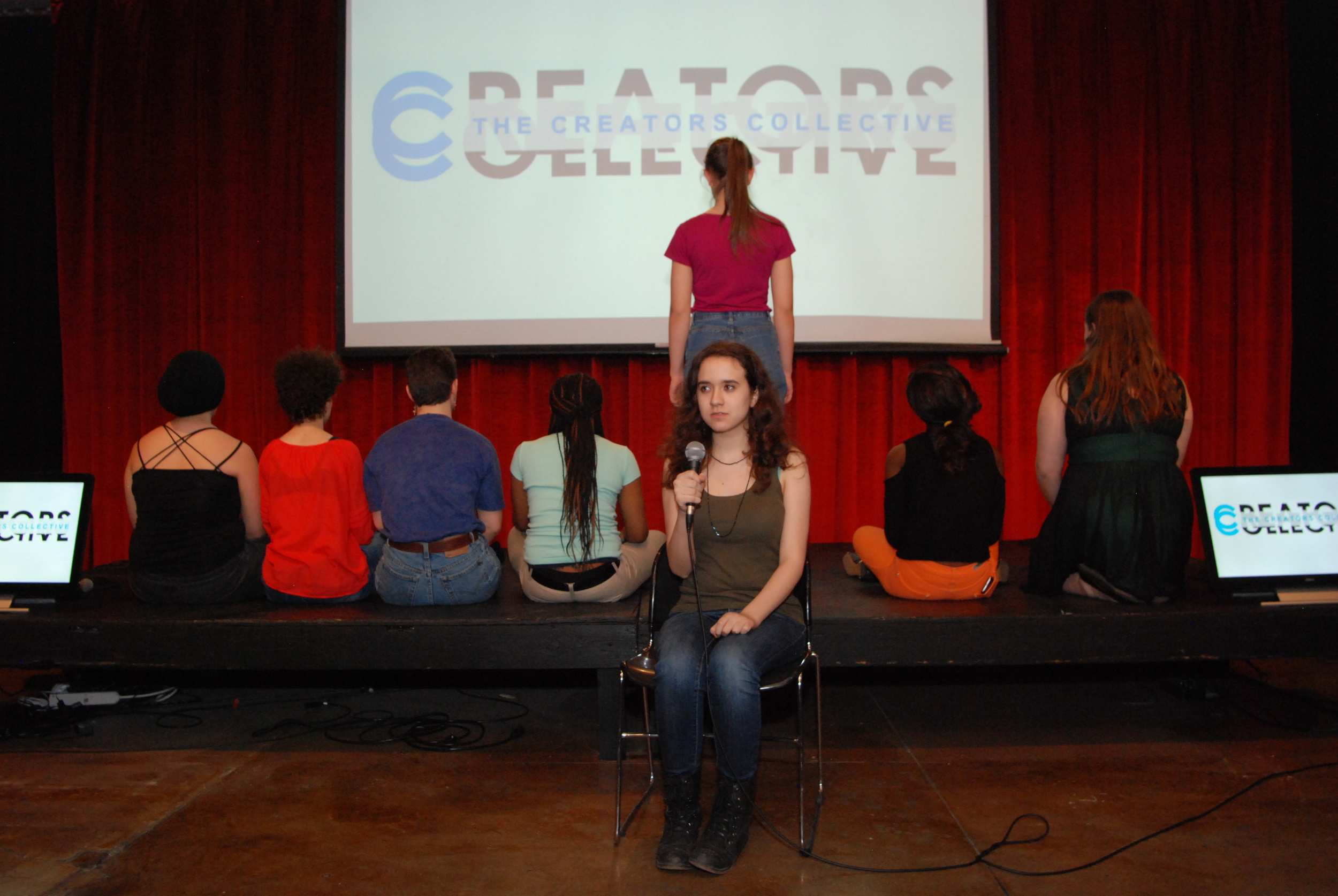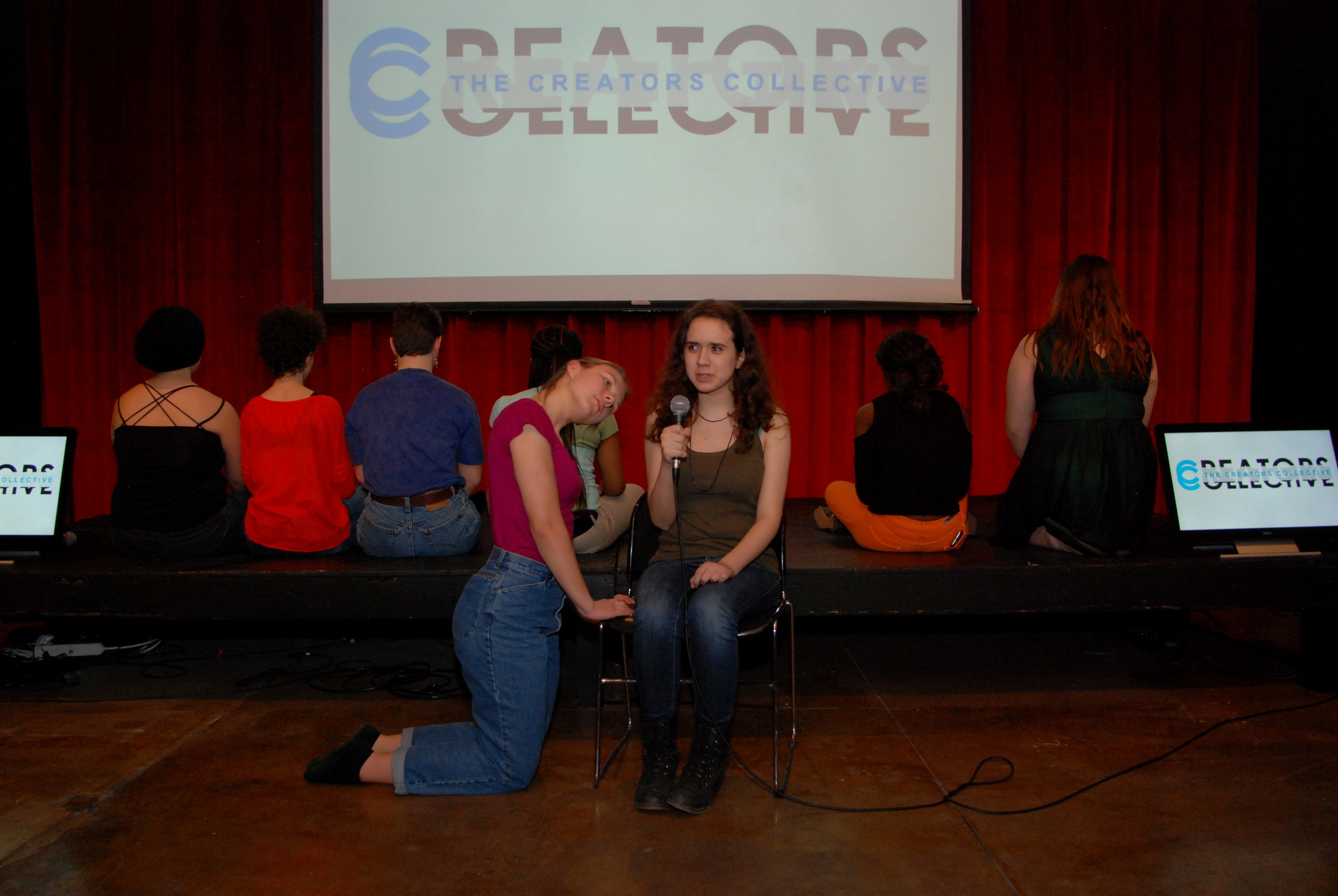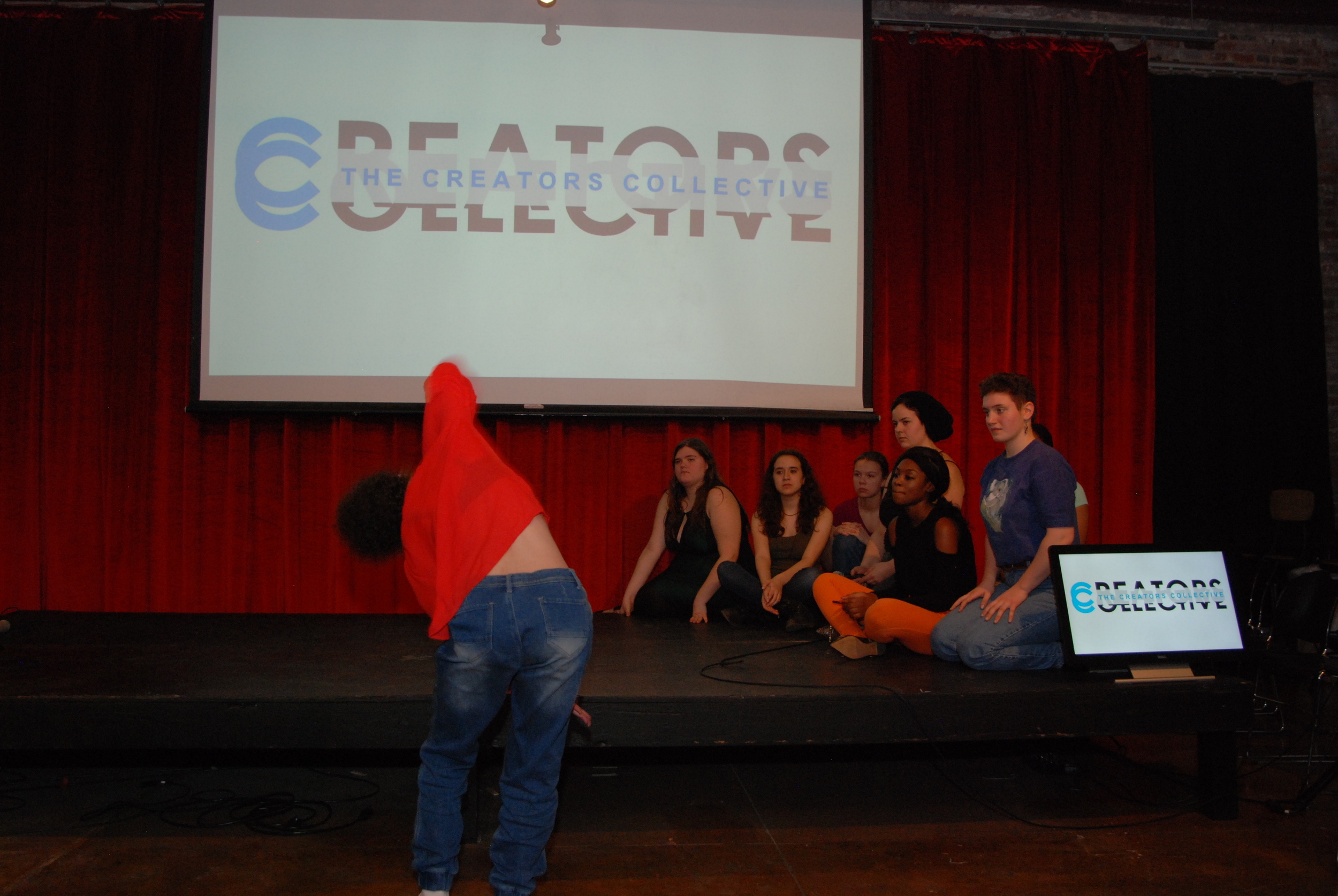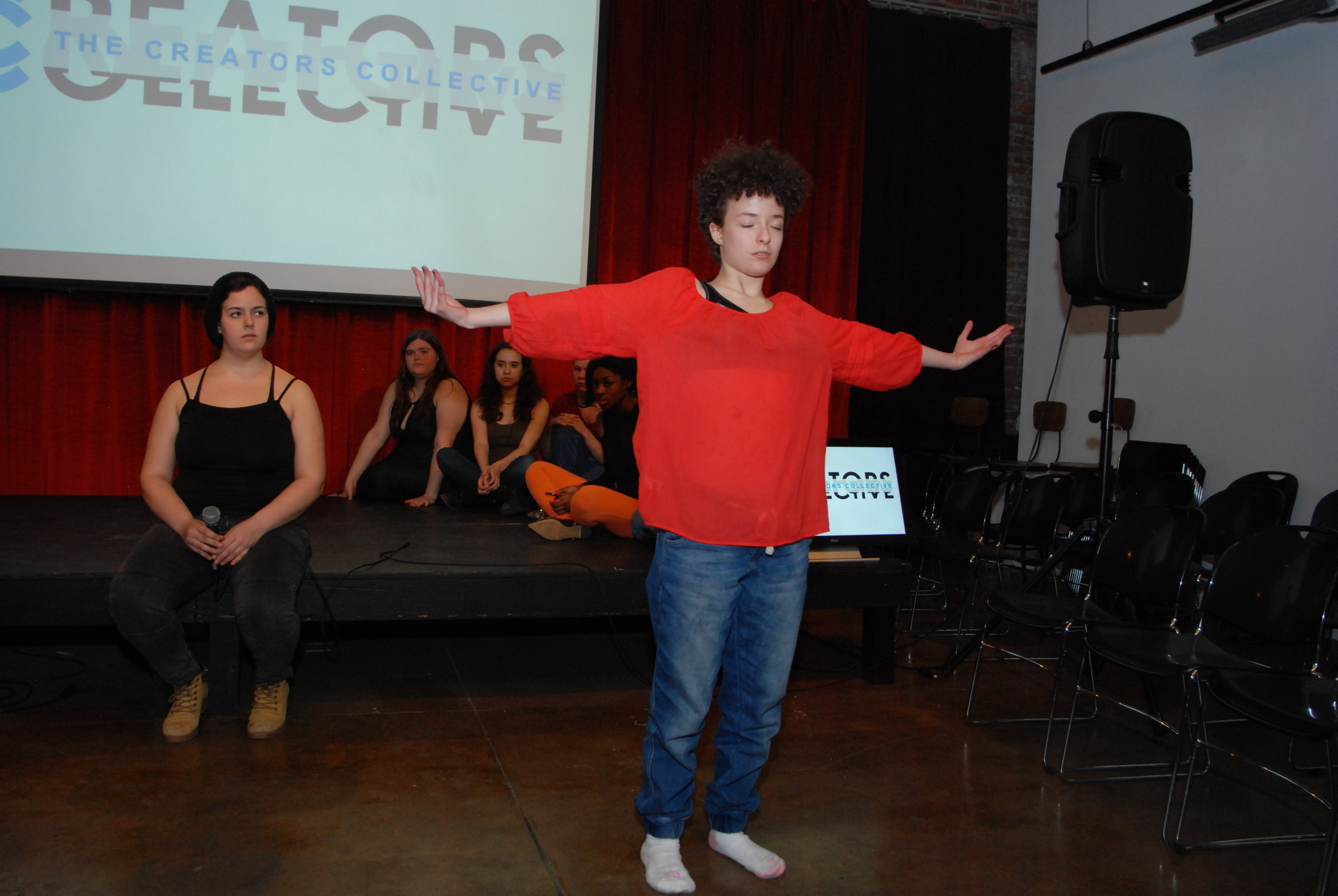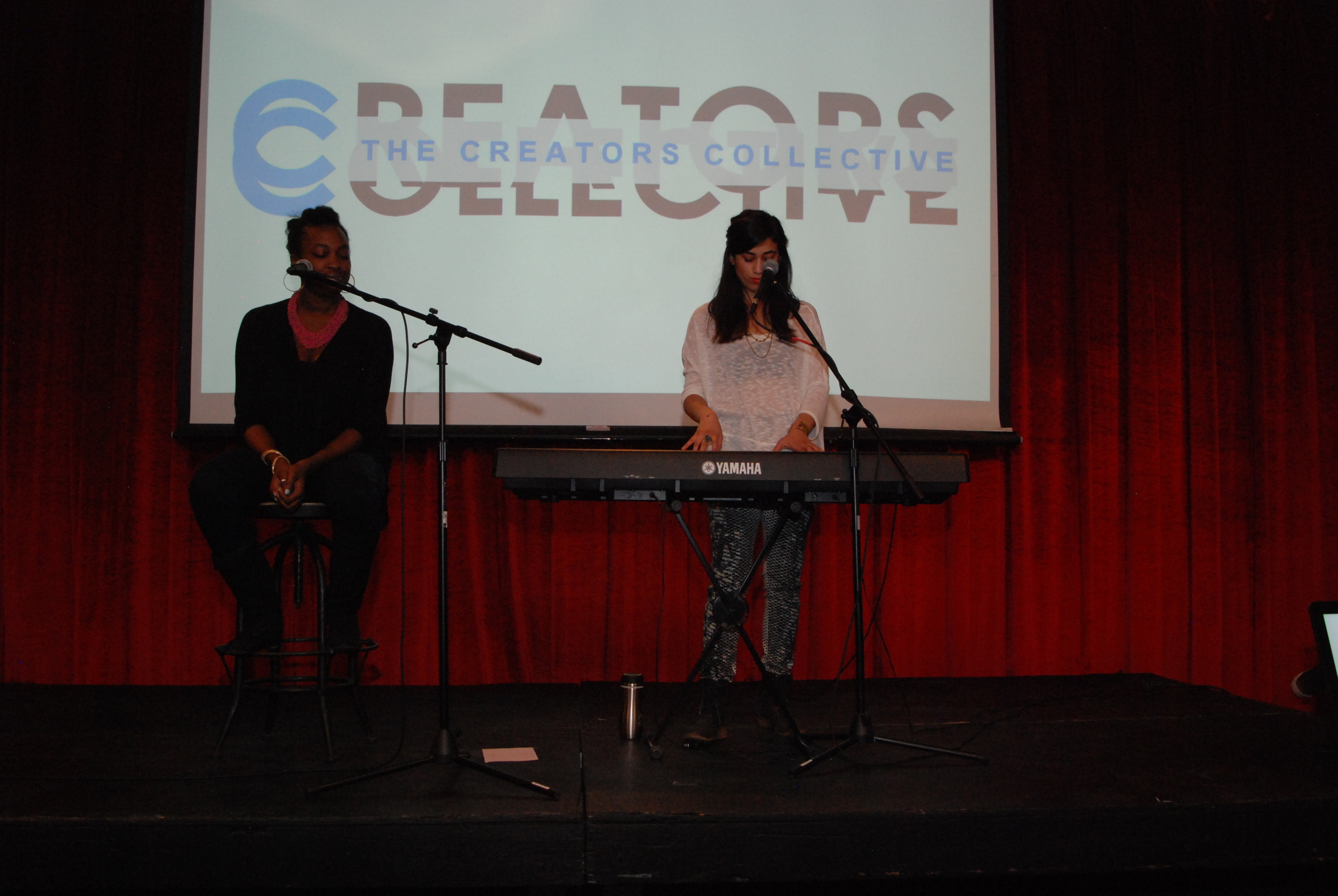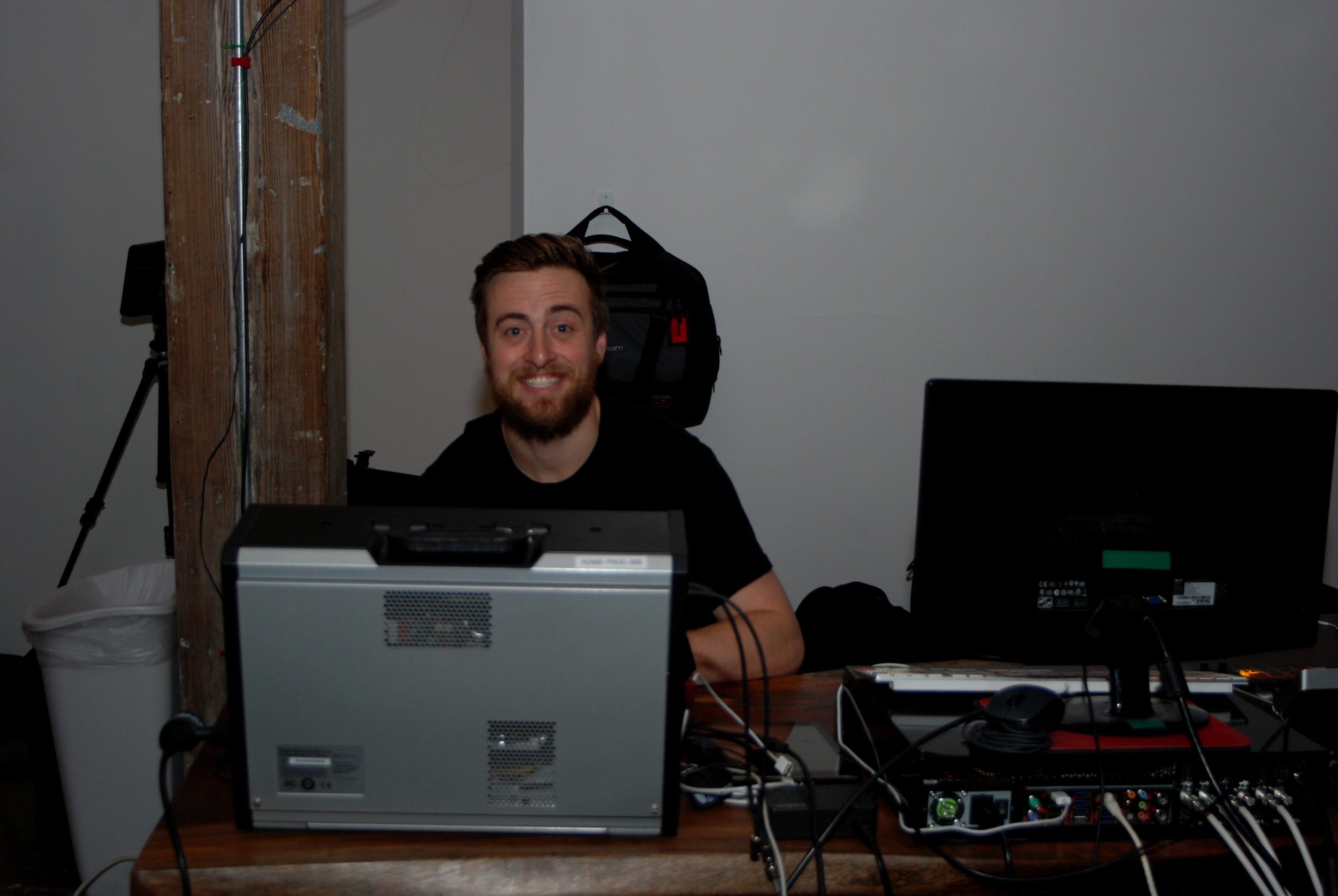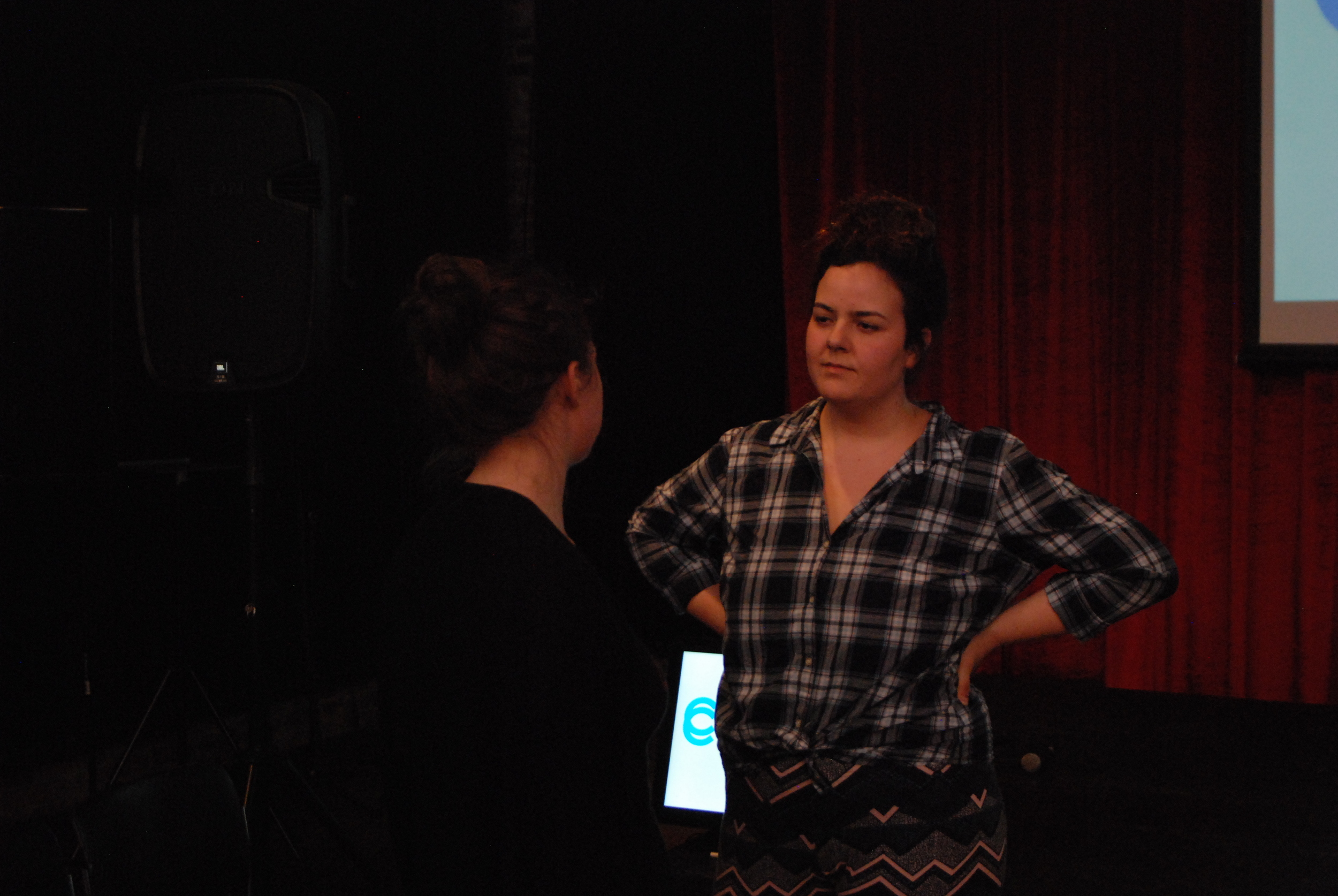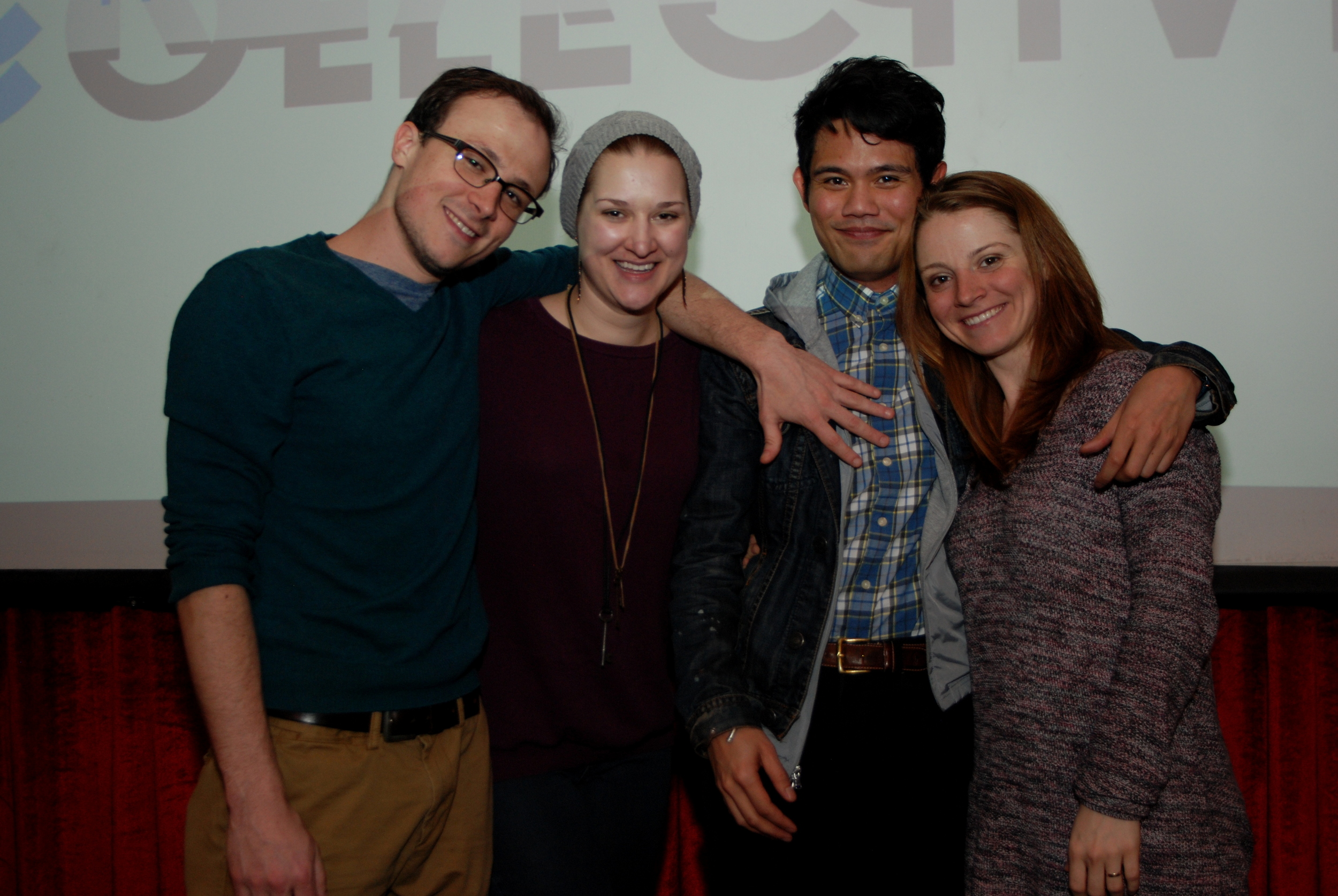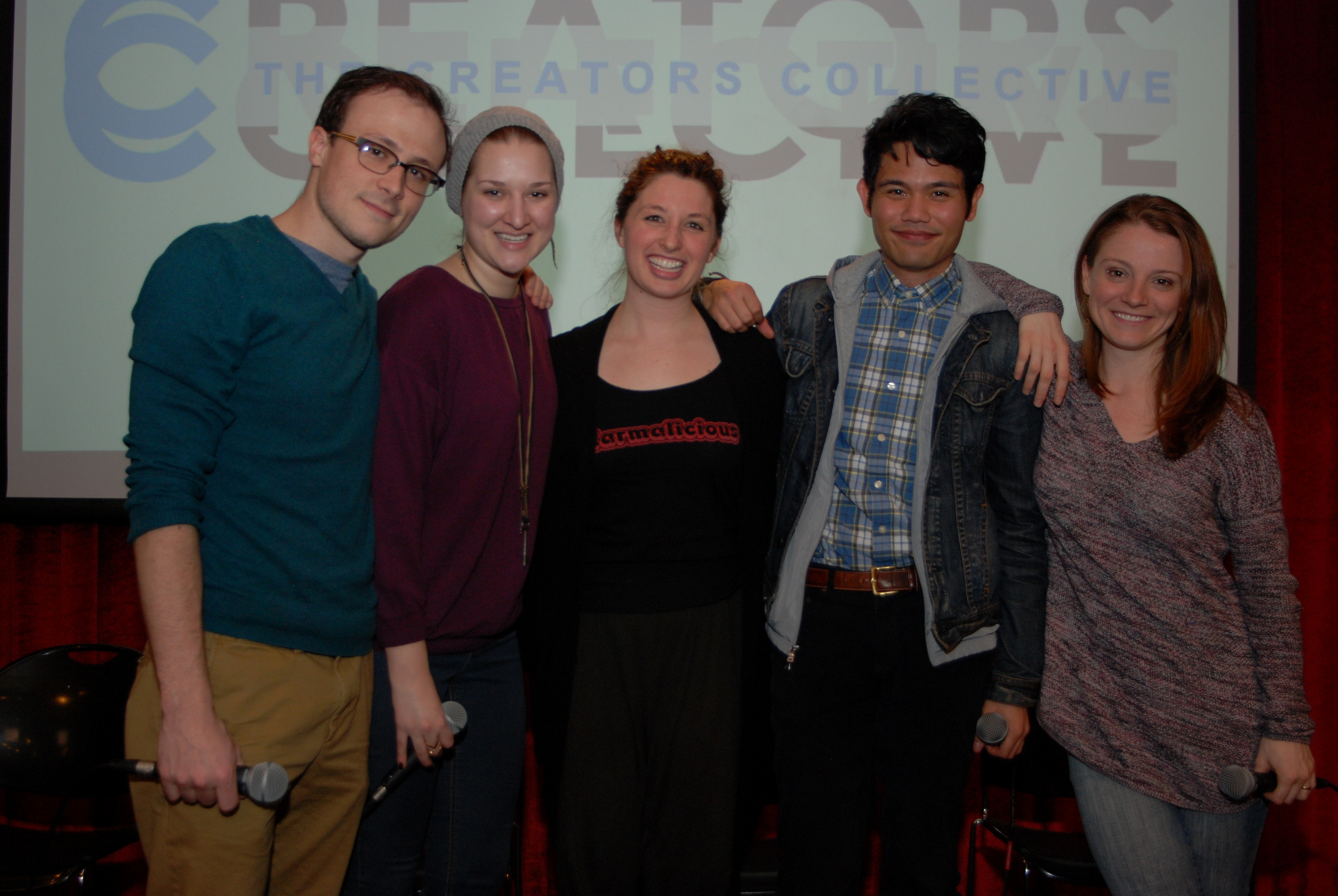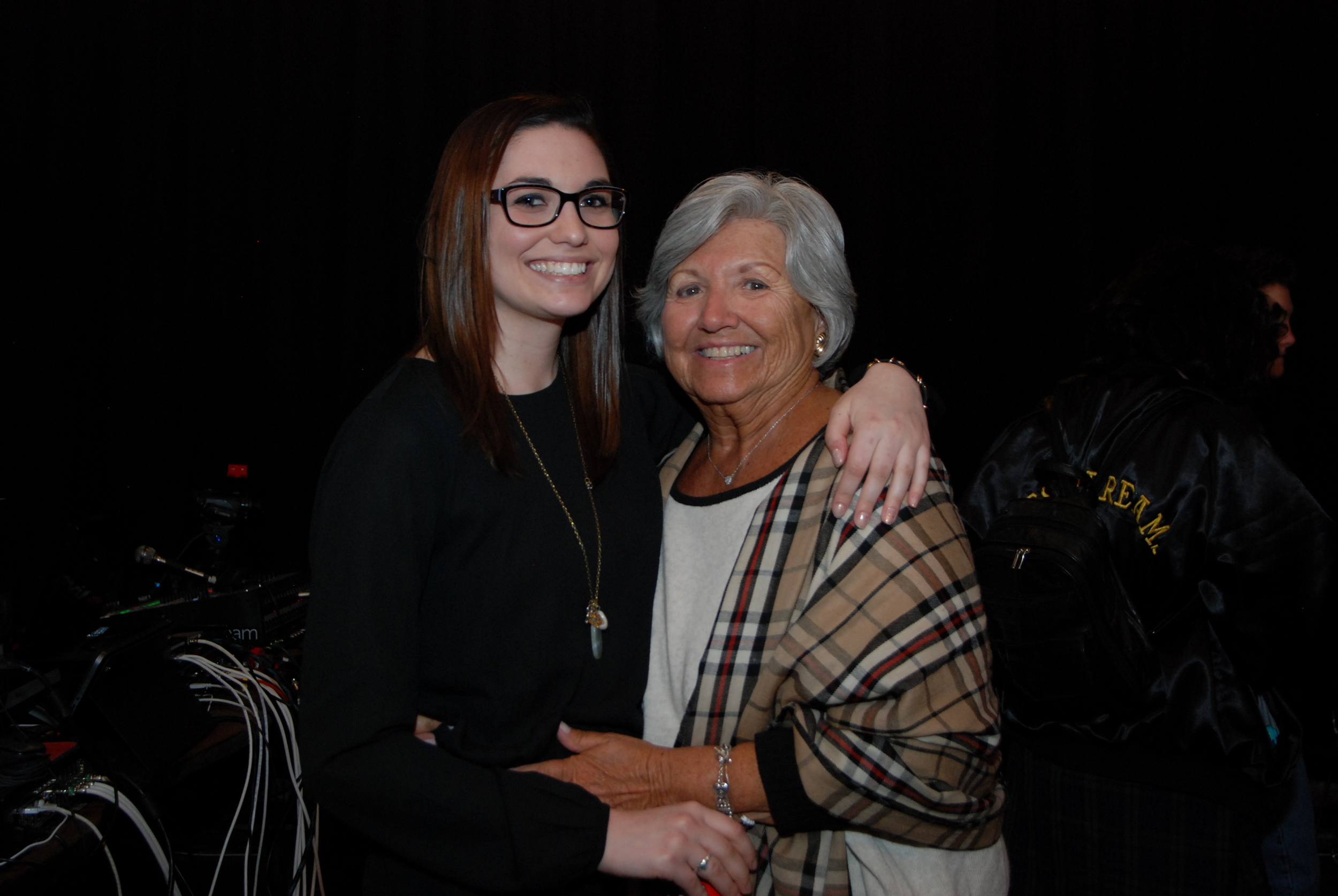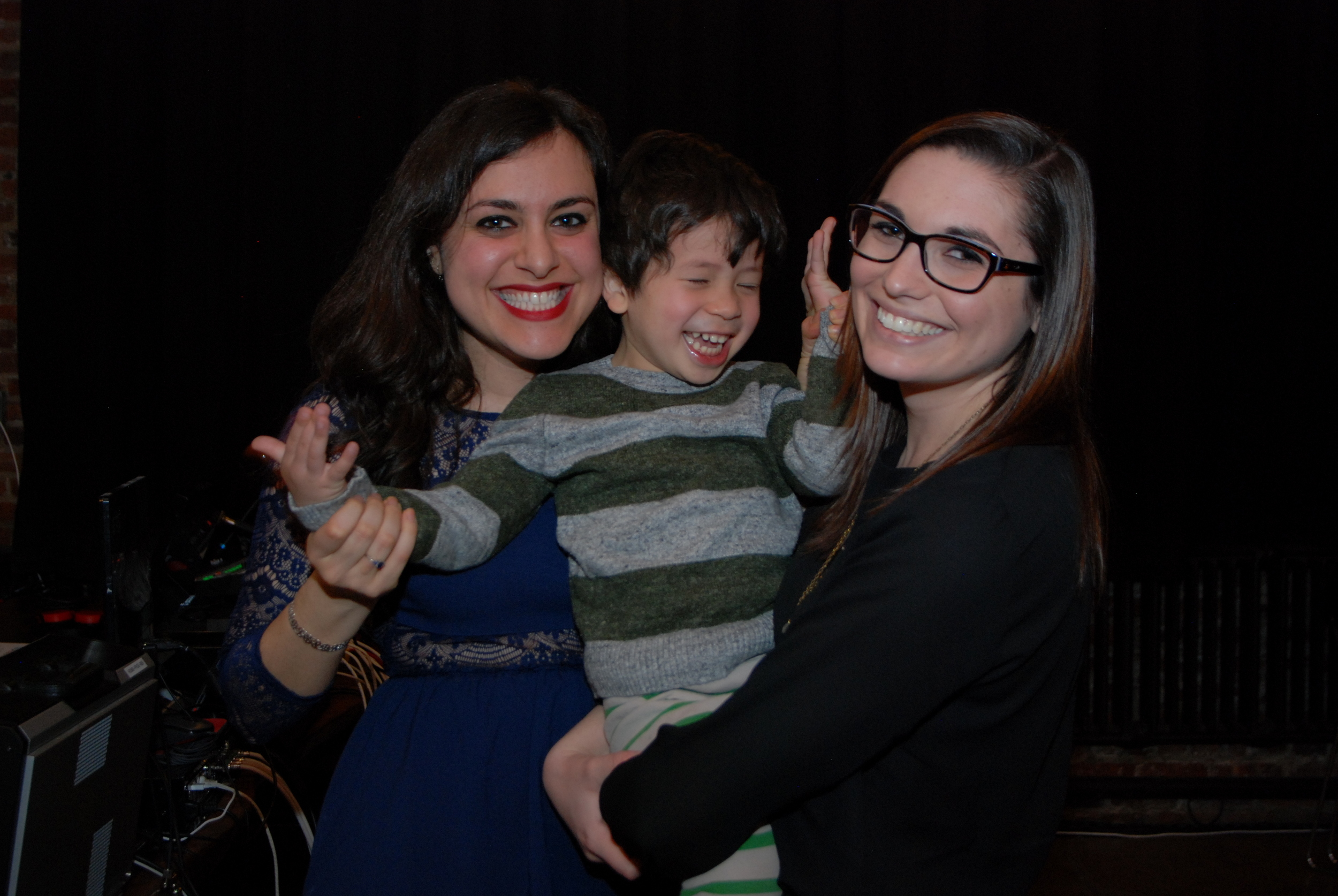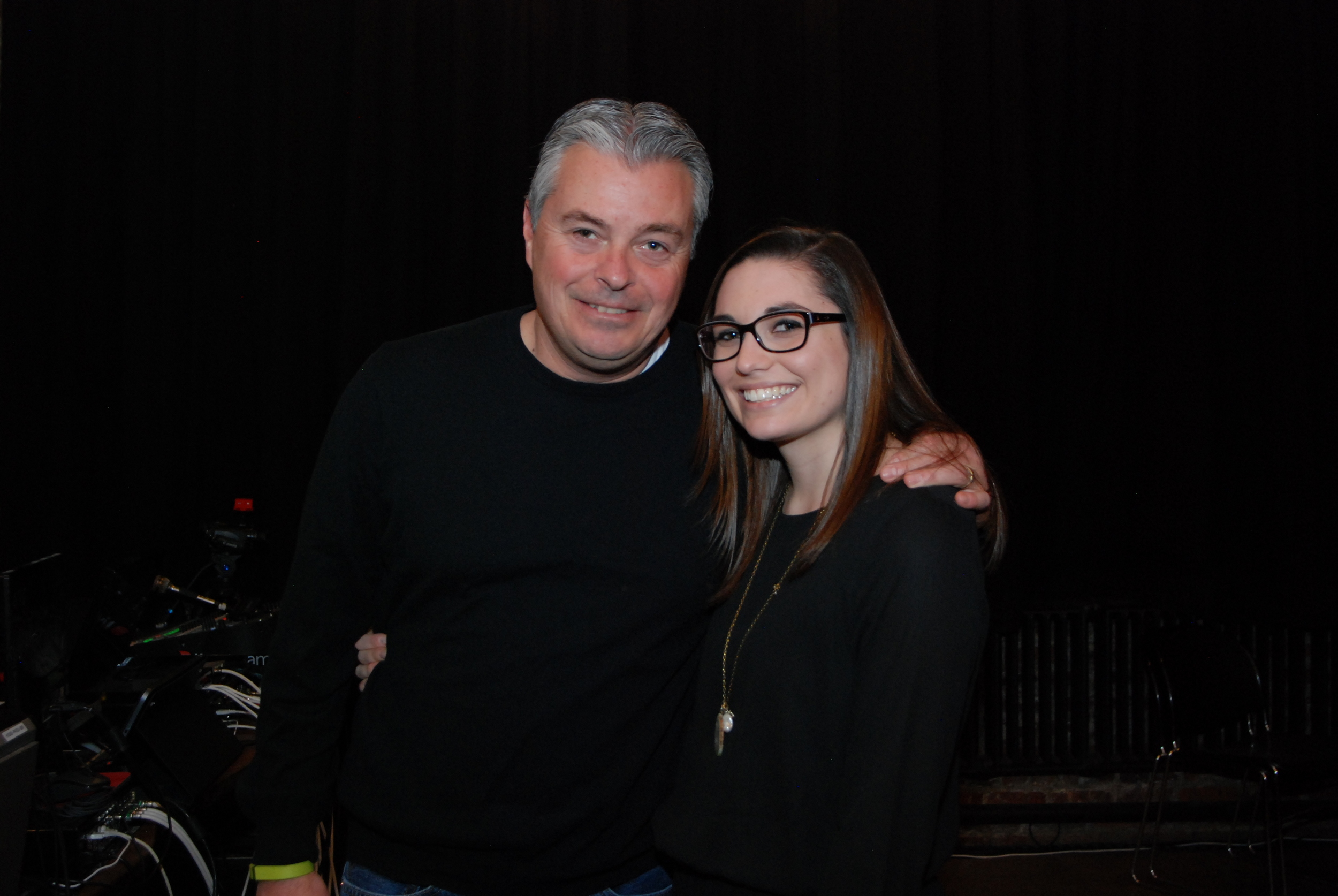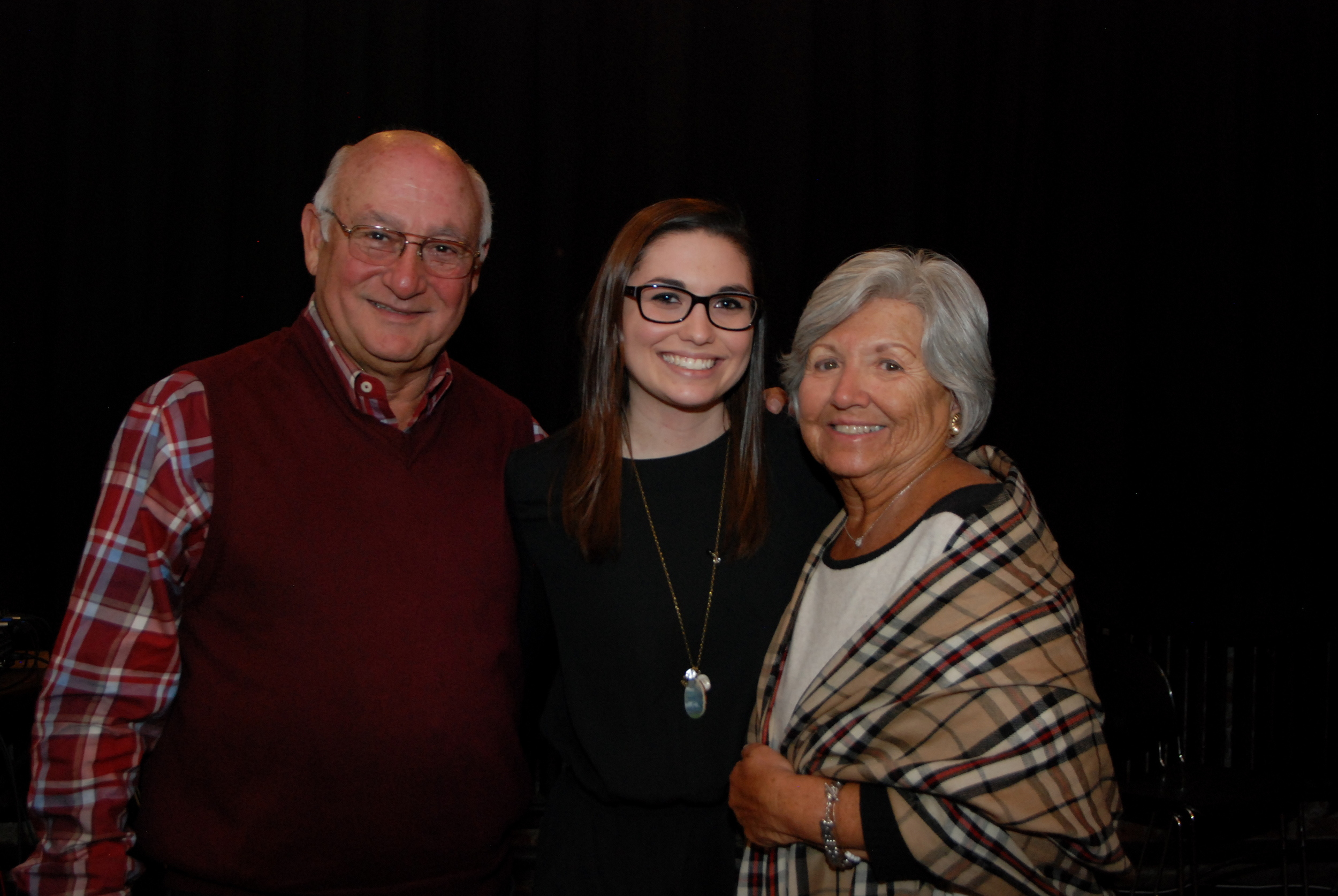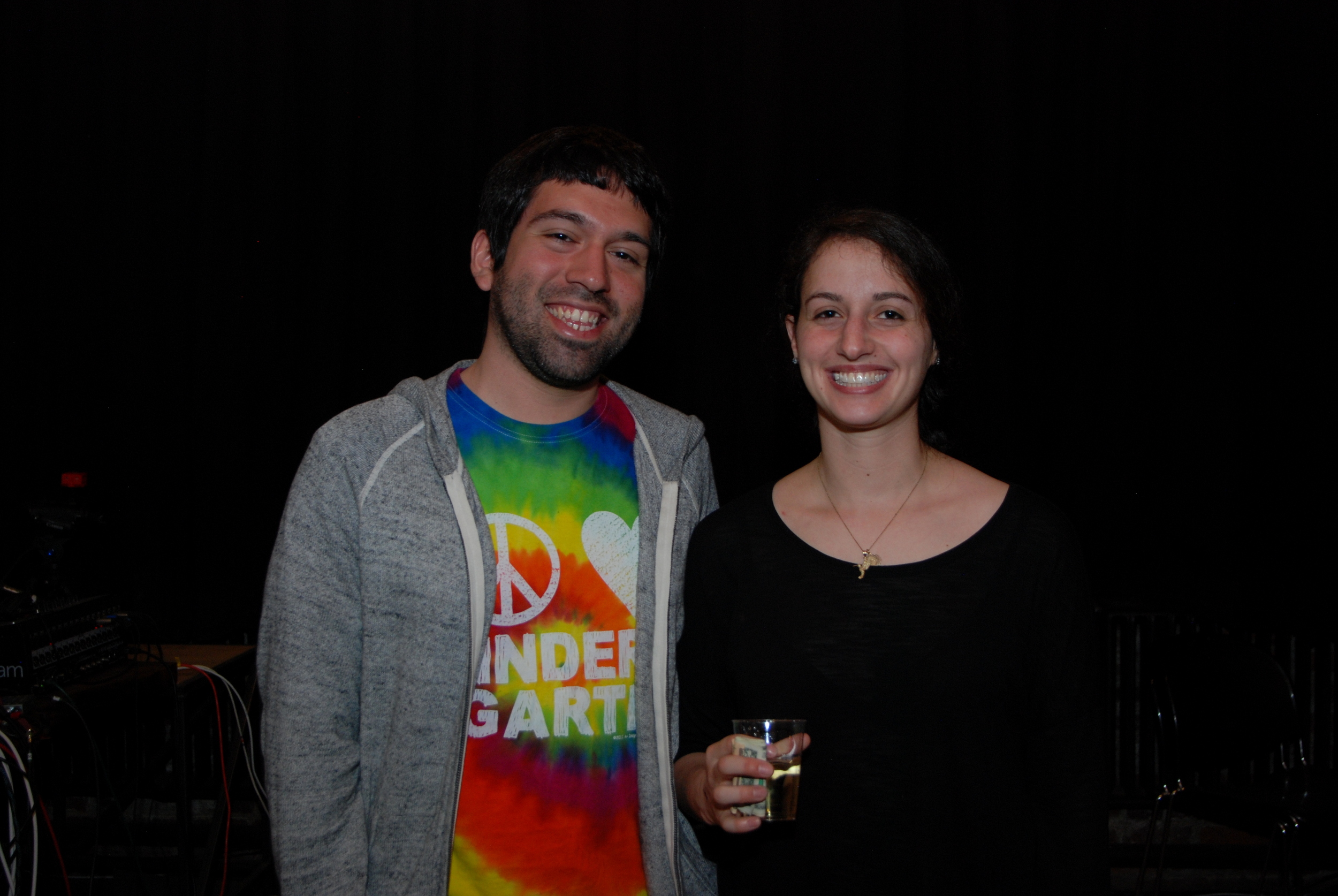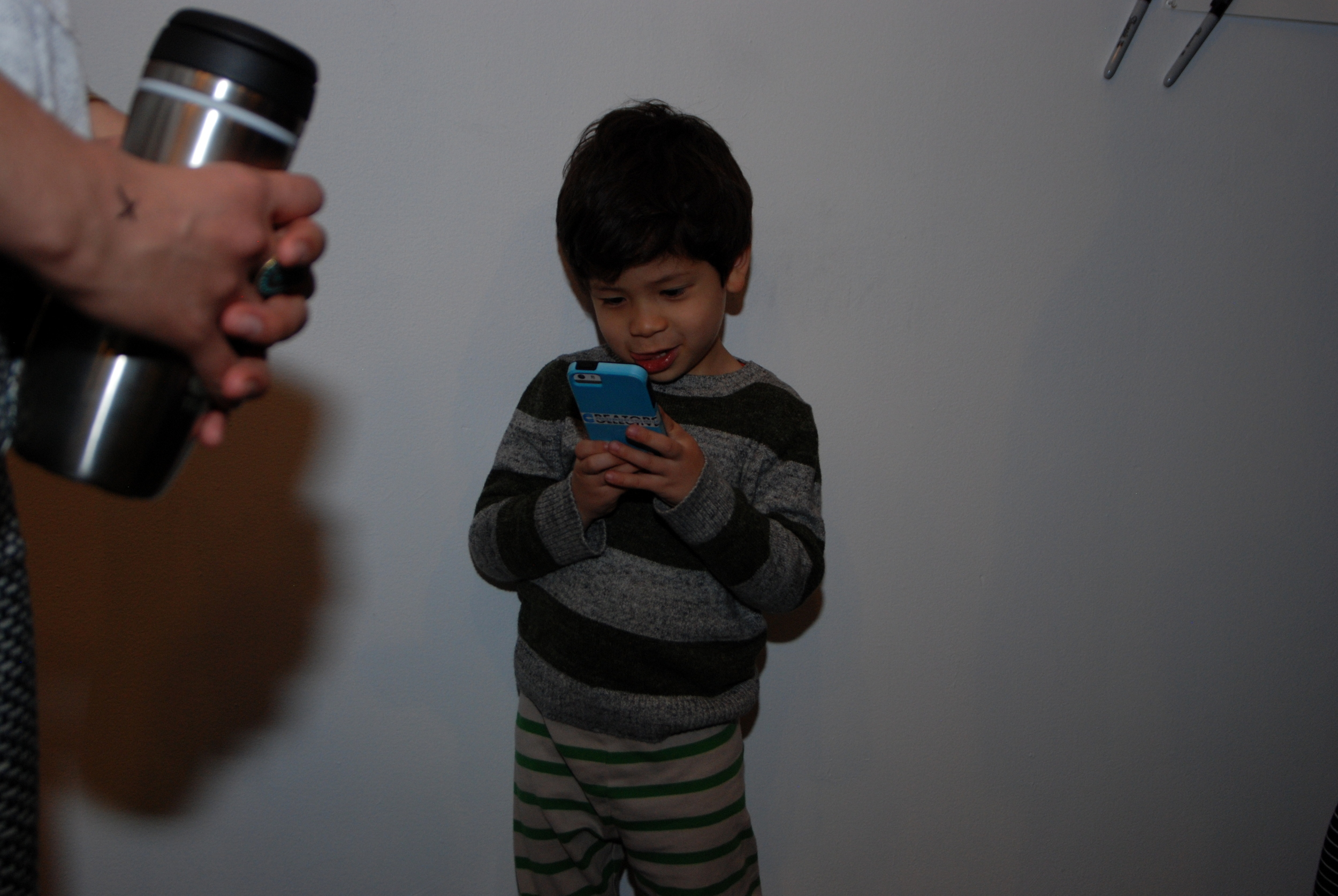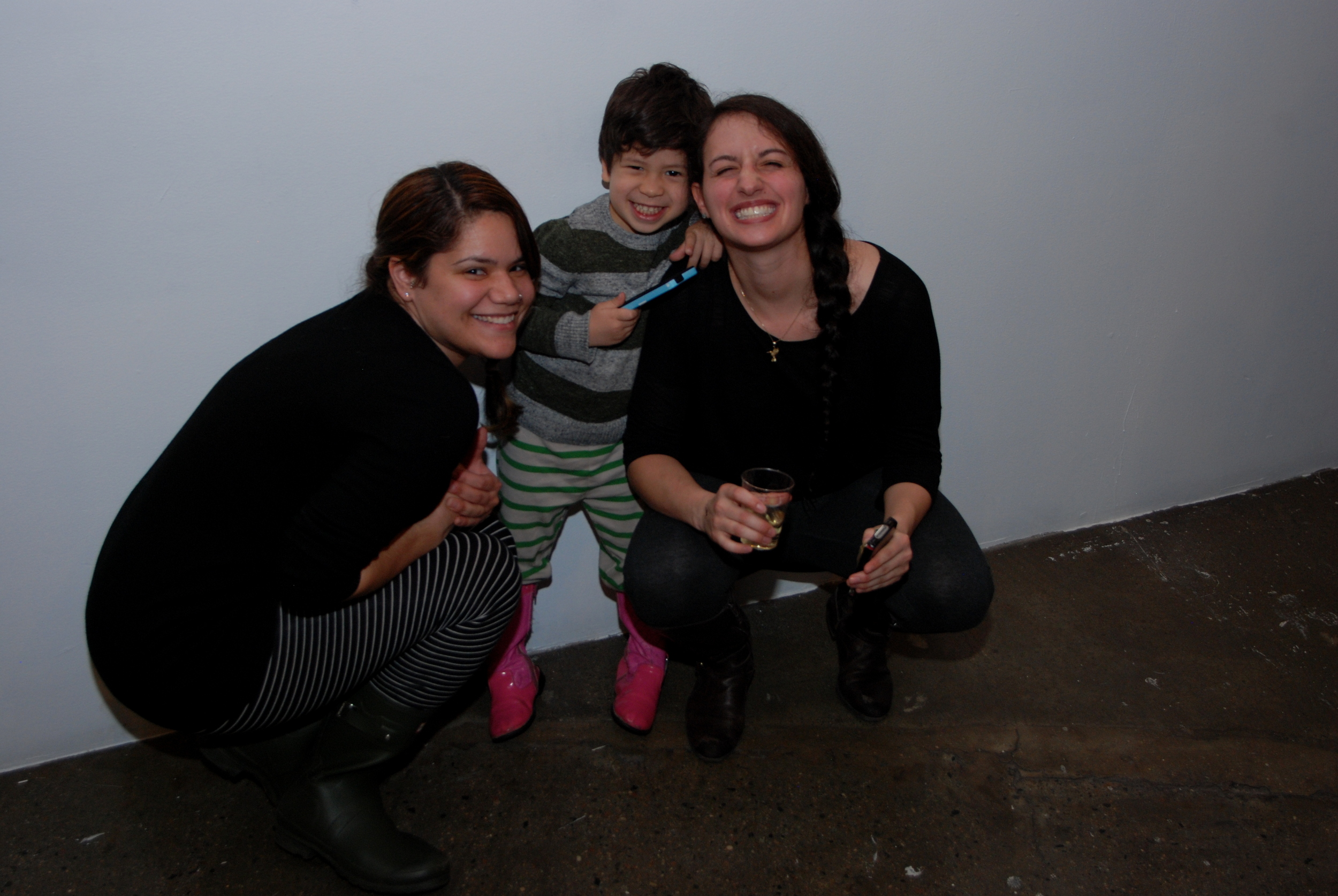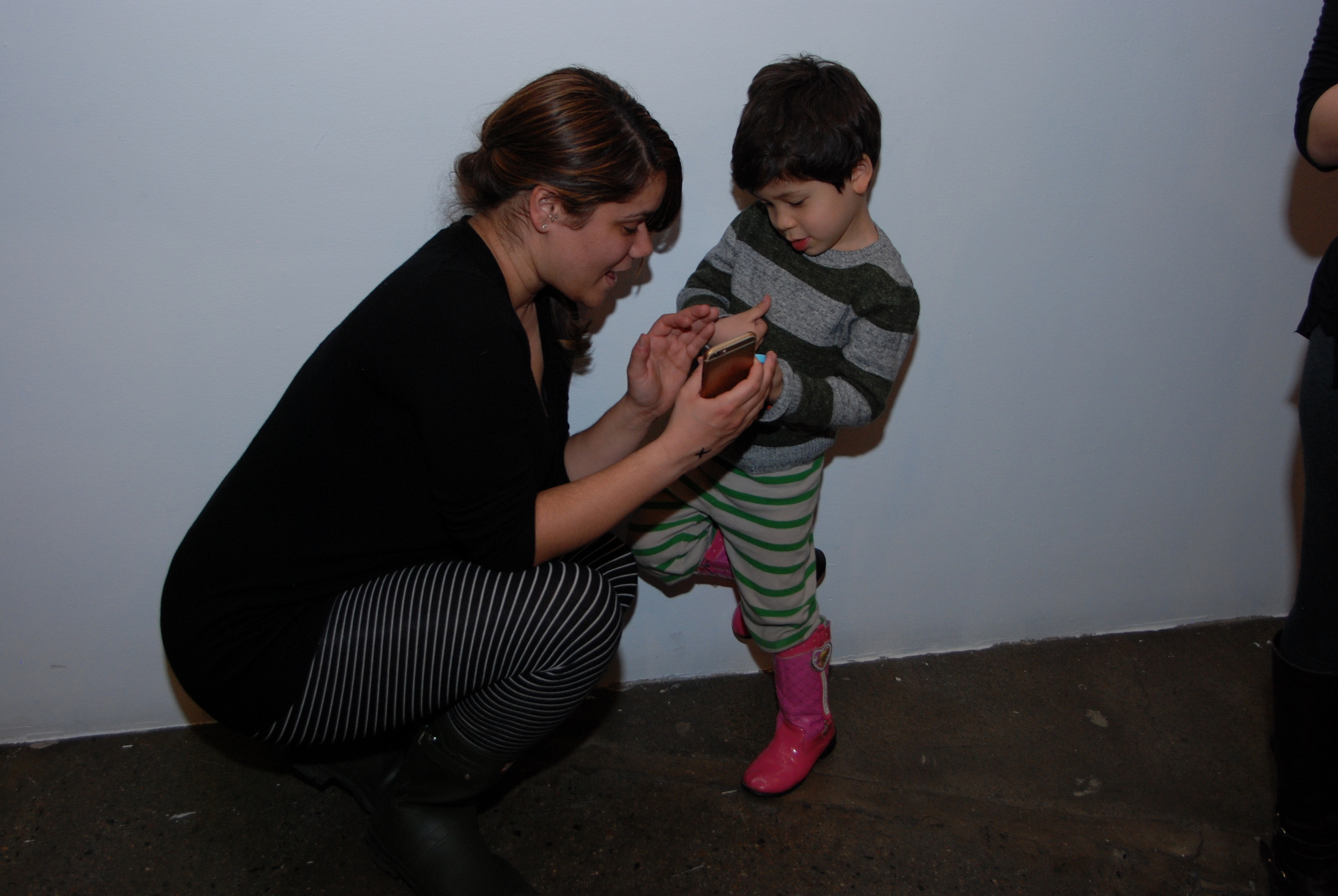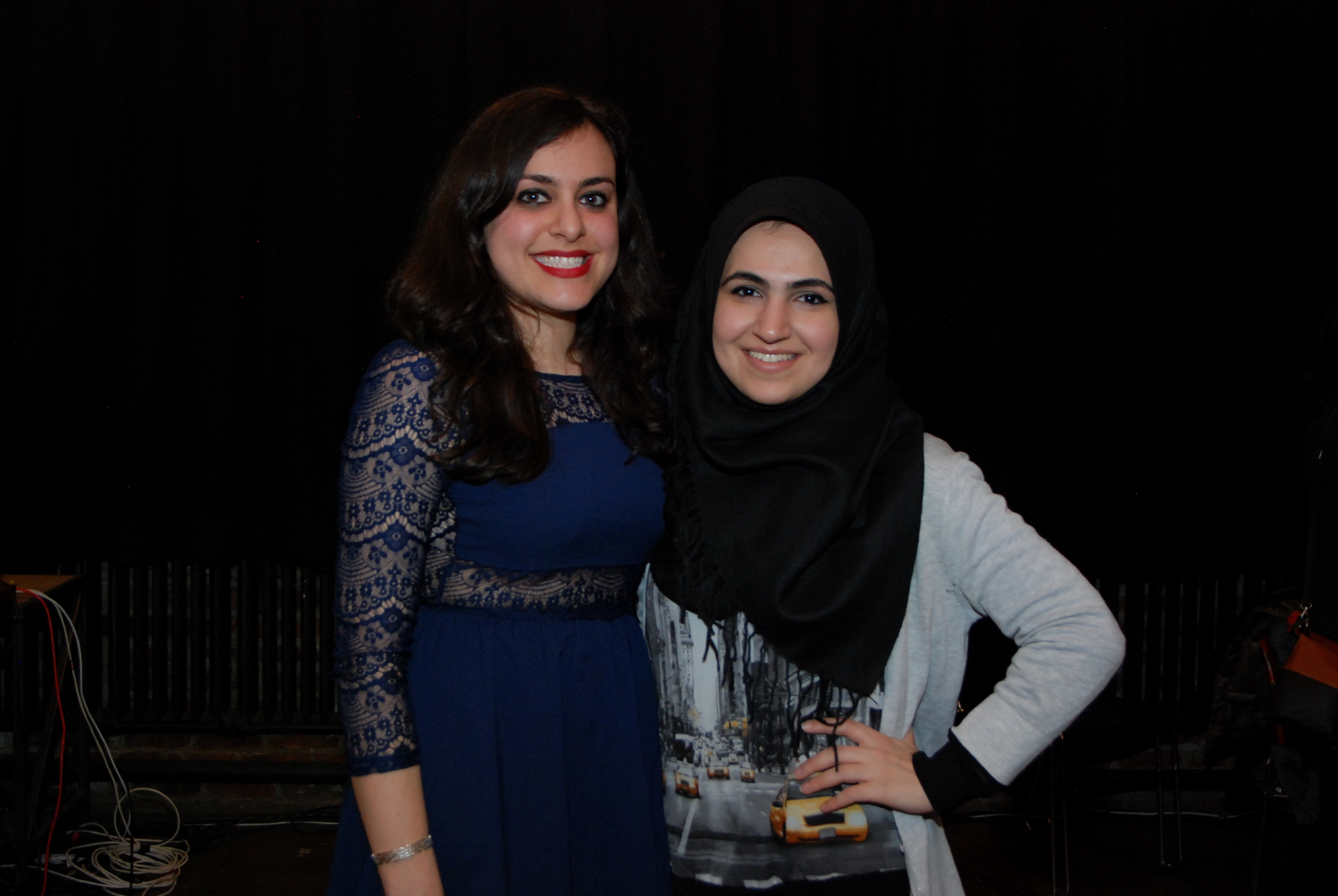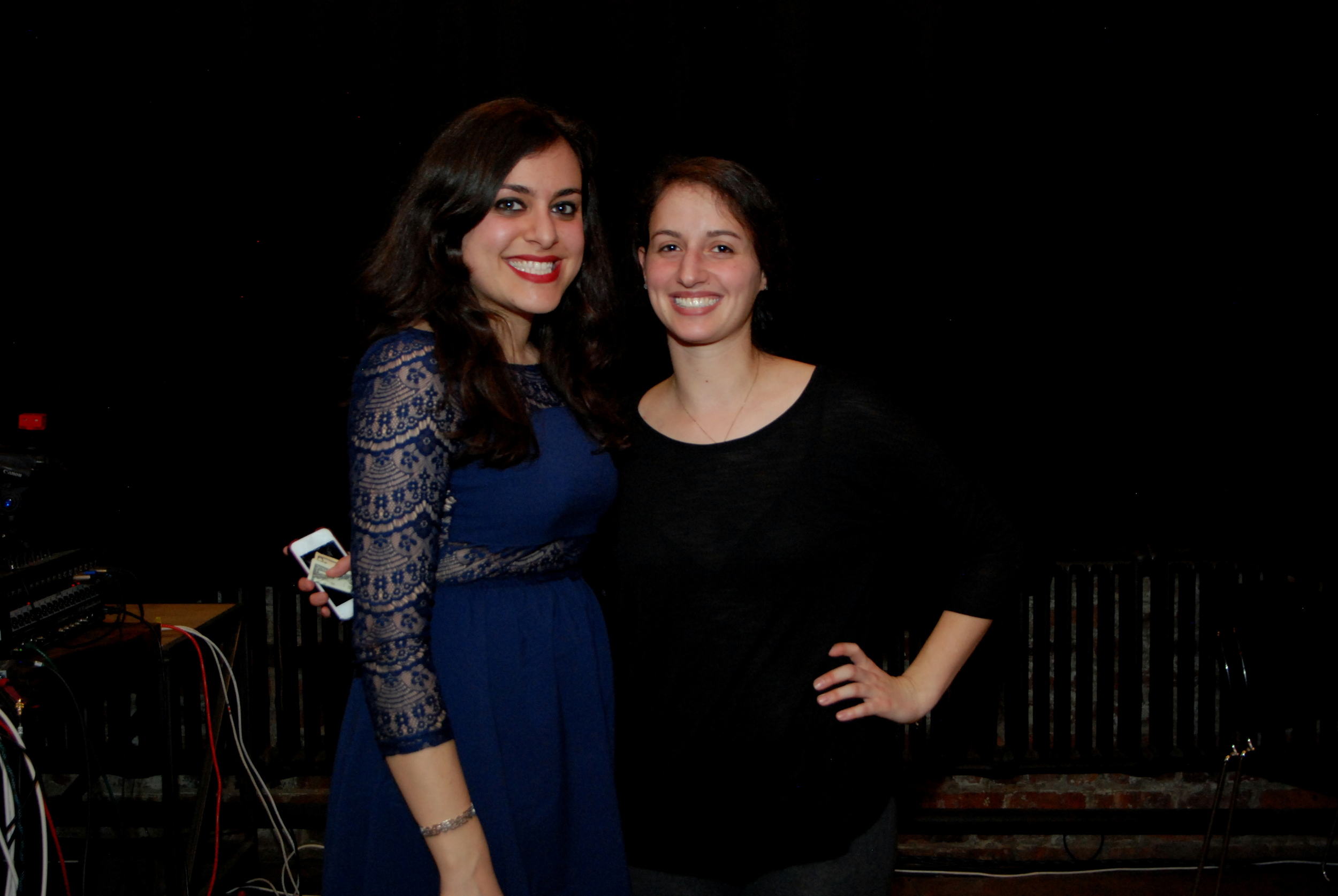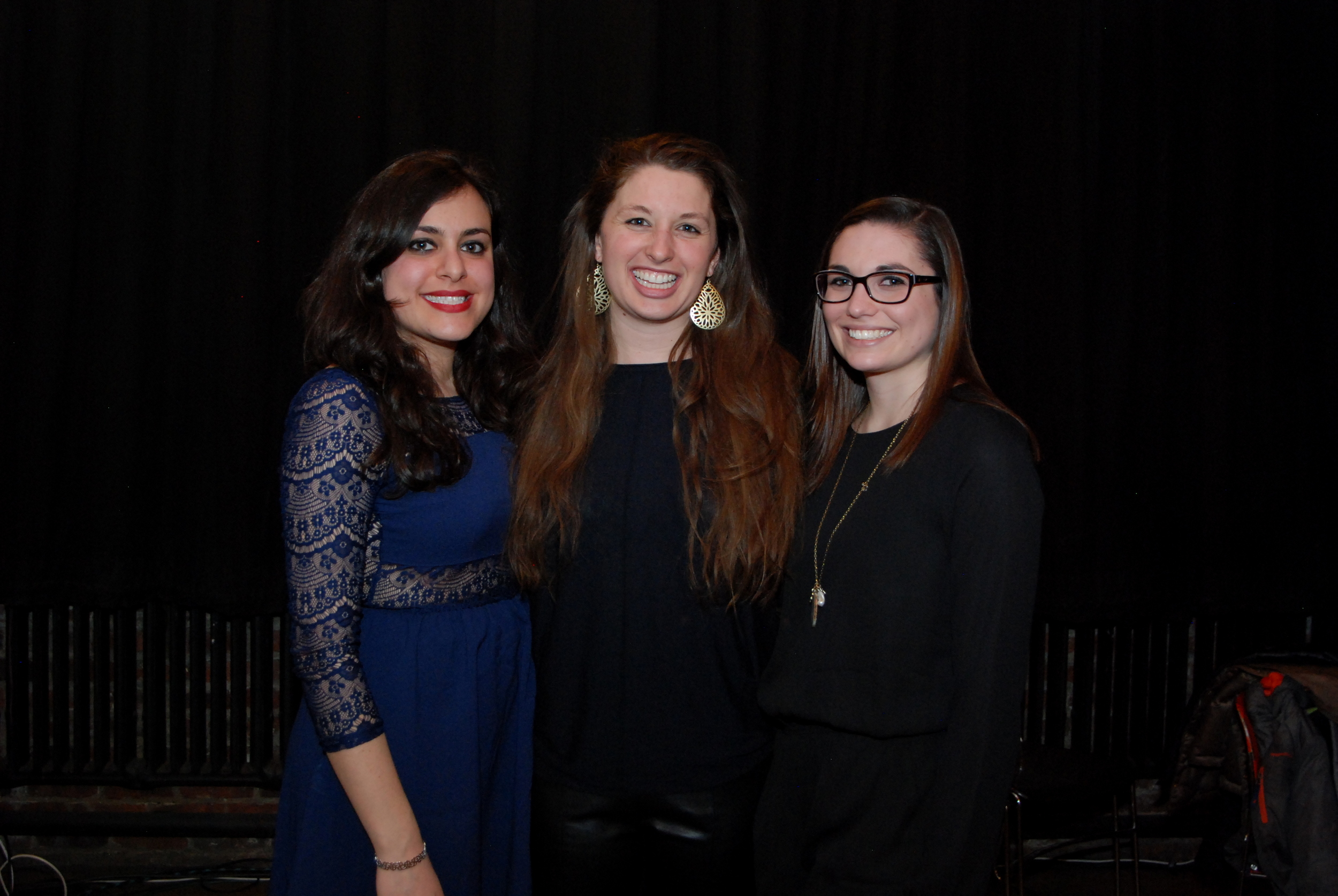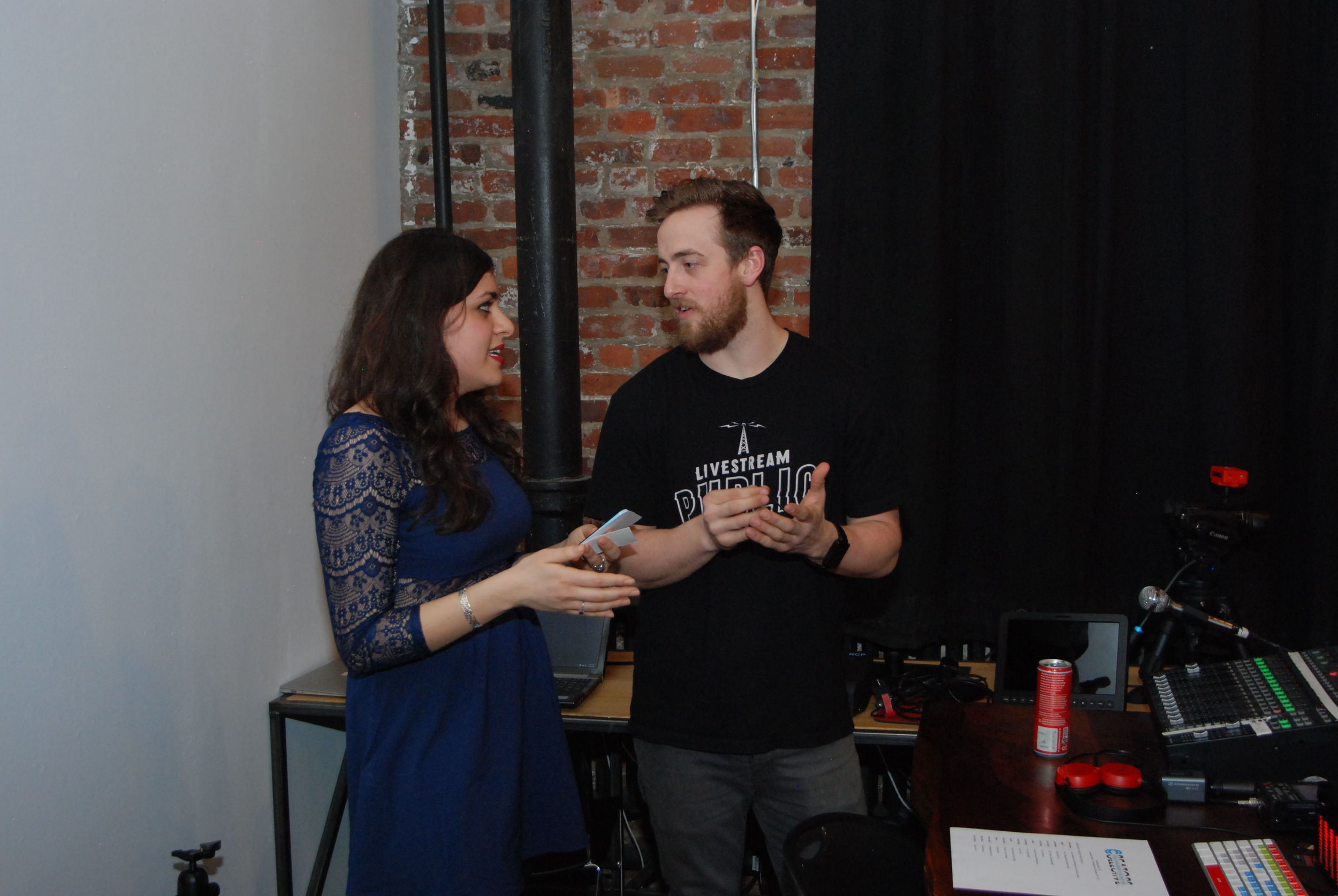 THE LIVESTREAM VIDEO
THANKS TO LIVESTREAM PUBLIC, THE PERFORMANCE PORTION OF OUR SPRING PARTY
WAS STREAMED LIVE AND RECORDED FOR FUTURE VIEWING. VIEW HERE.
When I Was Seventeen Project Description:
THE CREATORS COLLECTIVE has teamed up with a seventeen year old dancer/choreographer to develop a multimedia performance work based on the memories of those older than her from when they were seventeen. To be performed by this eloquent and imaginative seventeen year old dancer/choreographer and other young artists, this work will explore personal and collective identity through movement, language and film. When I Was Seventeen is the third phase of Collective Storytelling, an ongoing collaborative and interdisciplinary project that offers young and professional artists the opportunity to develop work together that focuses on identity and memory.
The Creators Collective's 2015 Spring Party is sponsored by: